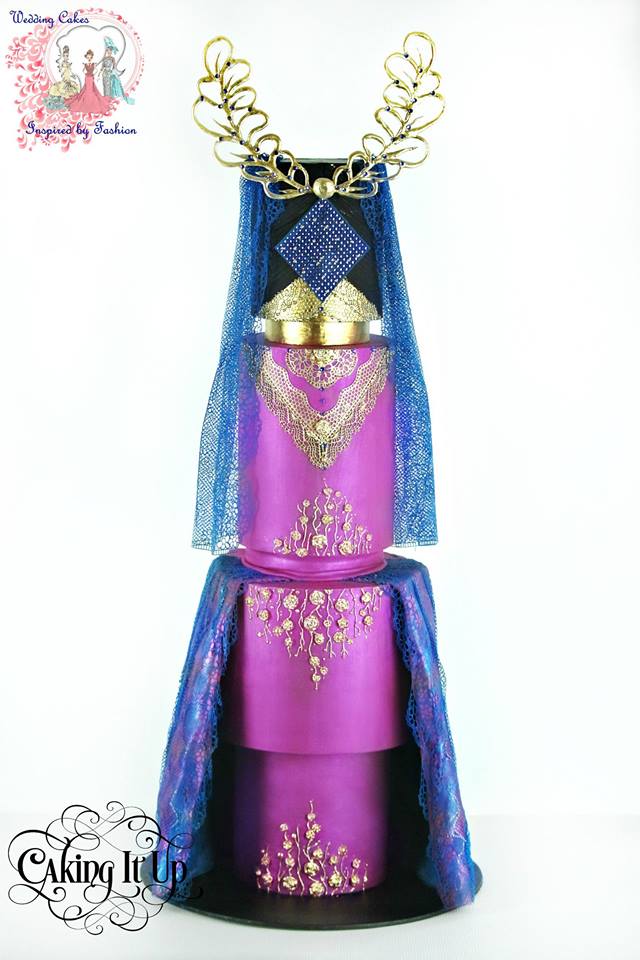 This Wonderful Dark Queen of Opulence Barbie Wedding Cake was made by Karen Reeves from Caking It Up.
This Fabulous Dark Queen of Opulence Barbie Wedding Cake was made for the Wedding Cakes Inspired By Fashion A Worldwide Collaboration which is a cake collaboration where cake artists have created wedding cakes inspired by Barbie Doll designers such as Magia 200 Italy Designer Duo Mario Paglimo and Gianni Grossi, Bill Greening, Bob Mackie, Eaki, Krikor Jobotian, Alex Blas, Ovaz Designs, and others.
Here is Karen's description of this Wonderful cake:
My inspiration was by Magia 2000 Italy, Designers Mario Paglino & Gianni Grossi THE DARK QUEEN OF OPULENCE The Barbie design for which my cake was based on was the striking doll named 'The Dark Queen of Opulence' who represents the dark side of Xmas, the Queen of Nordic land where all the fairy tales become reality. Many elements of the design were captured and recreated using various mediums. This tall and striking cake design encapsulates the idea of 'opulence' through the use of colours, tones and textures. The mix of the dark tones of blue and fuschia are complimented with the touches of gold to create an opulent and grand design. The pearlescent finish of the cake mimics the effect of the fabric and adds a rich contrast to the additional embellishments. I used Satin Ice fondant.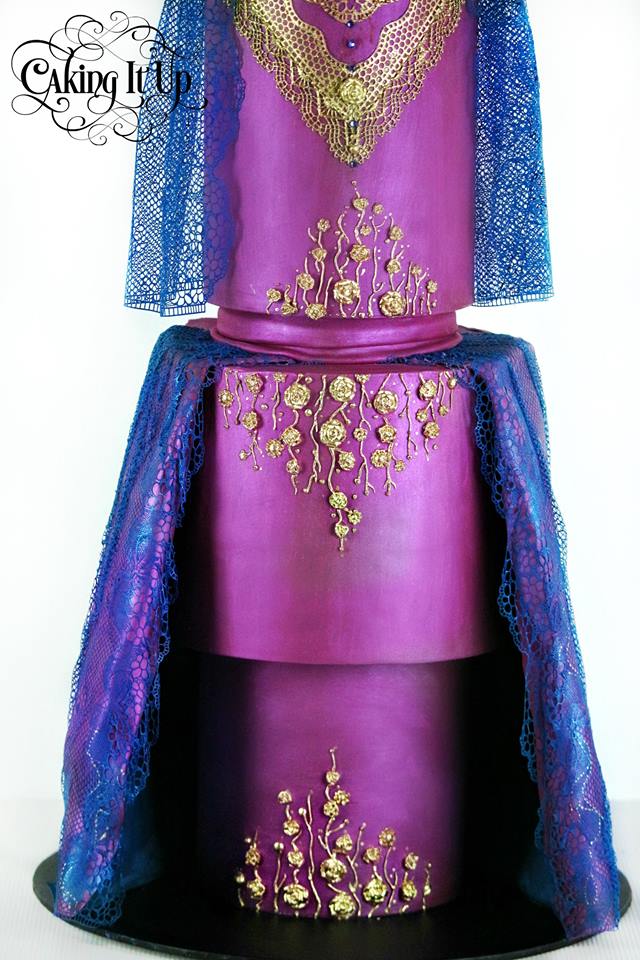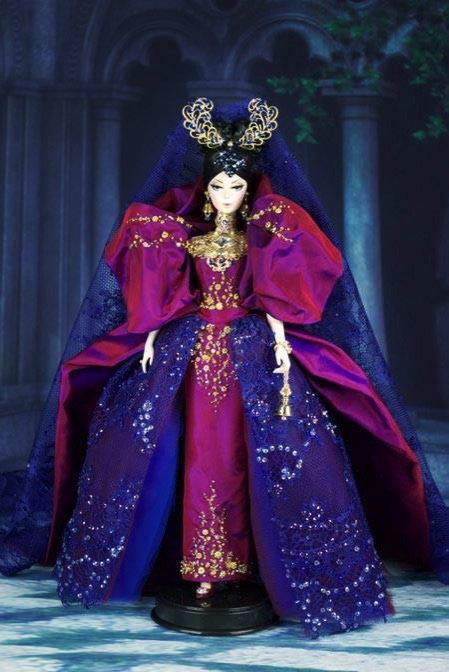 Here's a picture of the Dark Queen of Opulence Barbie.