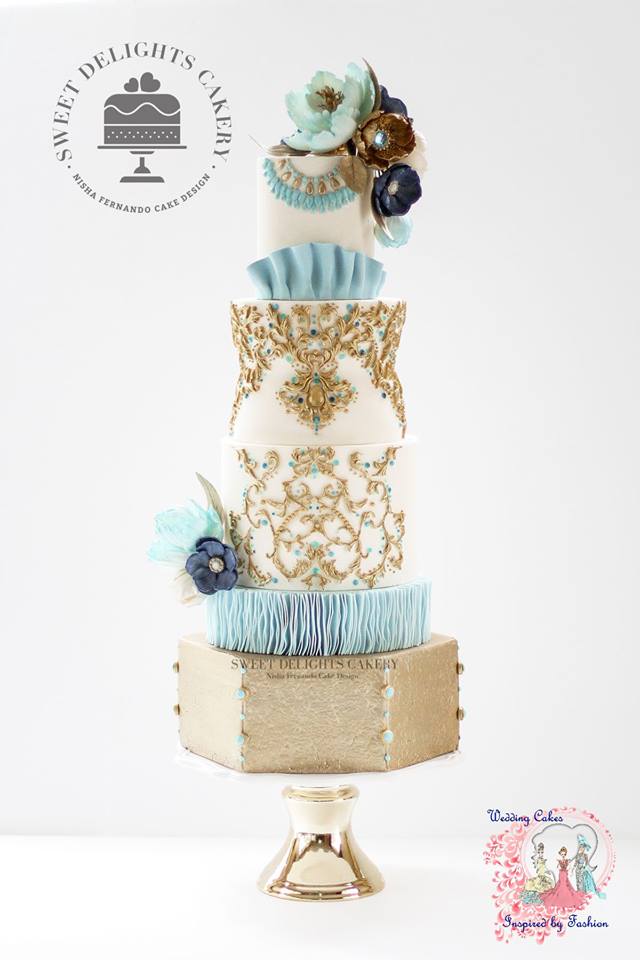 This Marvelous Miss Karelia Barbie Designer Wedding Cake was made by Nisha Fernando from Sweet Delights Cakery.
This Fabulous Miss Karelia Barbie Designer Wedding Cake was made for the Wedding Cakes Inspired By Fashion A Worldwide Collaboration which is a cake collaboration where cake artists have created wedding cakes inspired by Barbie Doll designers such as Magia 200 Italy Designer Duo Mario Paglimo and Gianni Grossi, Bill Greening, Bob Mackie, Eaki, Krikor Jobotian, Alex Blas, Ovaz Designs, and others.
Here is Nisha's description of this Wonderful cake:
My design was inspired by the gown worn by the "Miss Karelia" doll which was inspired by a designer gown designed by Krikor Jabotian. The Fondant Ruffles and the Gold Filigree design with Sugar Crystal accents mimics the detail work on the gown and the bottom tier mimics the Gold faux leather boots that the doll is wearing.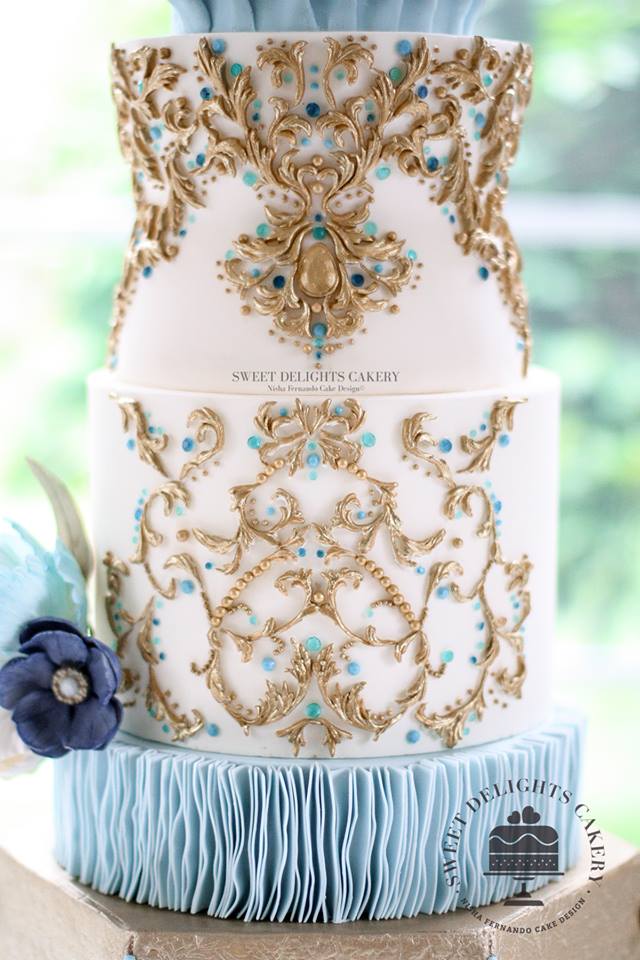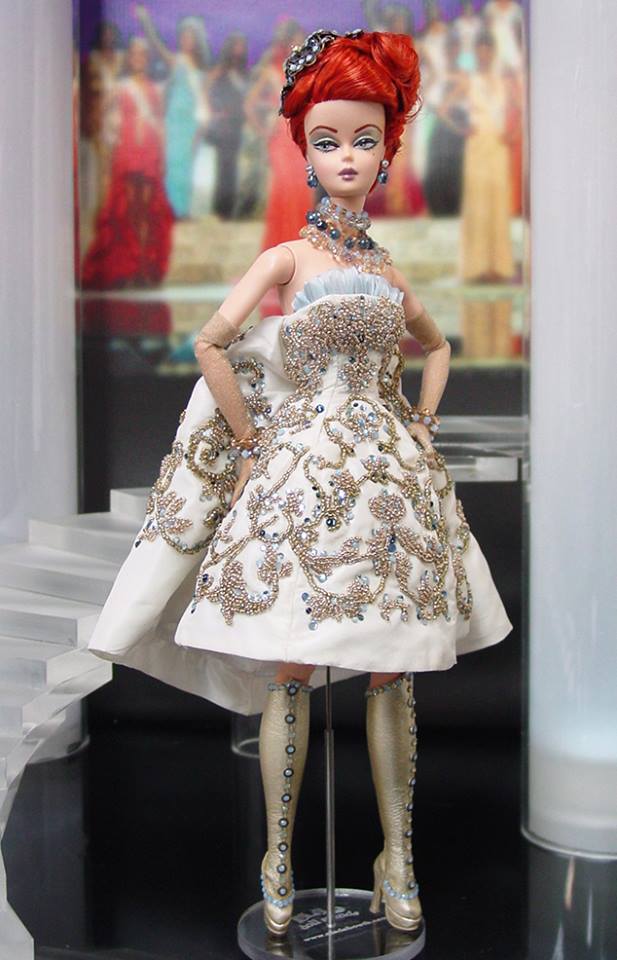 The Barbie doll dress