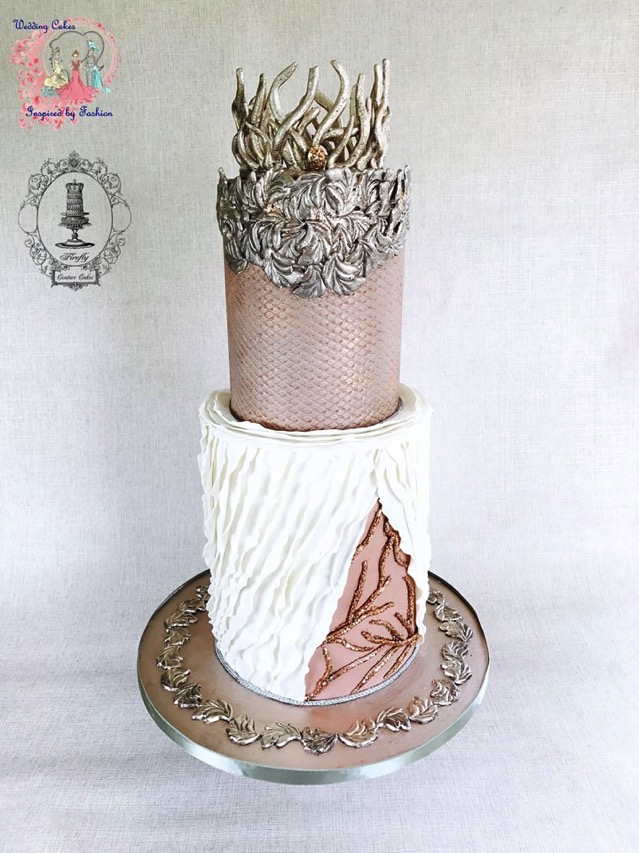 This Splendid Rustic Chic Barbie Designer Wedding Cake was made by Pavani Kaur from Firefly India.
This Fabulous Rustic Chic Barbie Designer Wedding Cake was made for the Wedding Cakes Inspired By Fashion A Worldwide Collaboration which is a cake collaboration where cake artists have created wedding cakes inspired by Barbie Doll designers such as Magia 200 Italy Designer Duo Mario Paglimo and Gianni Grossi, Bill Greening, Bob Mackie, Eaki, Krikor Jobotian, Alex Blas, Ovaz Designs, and others.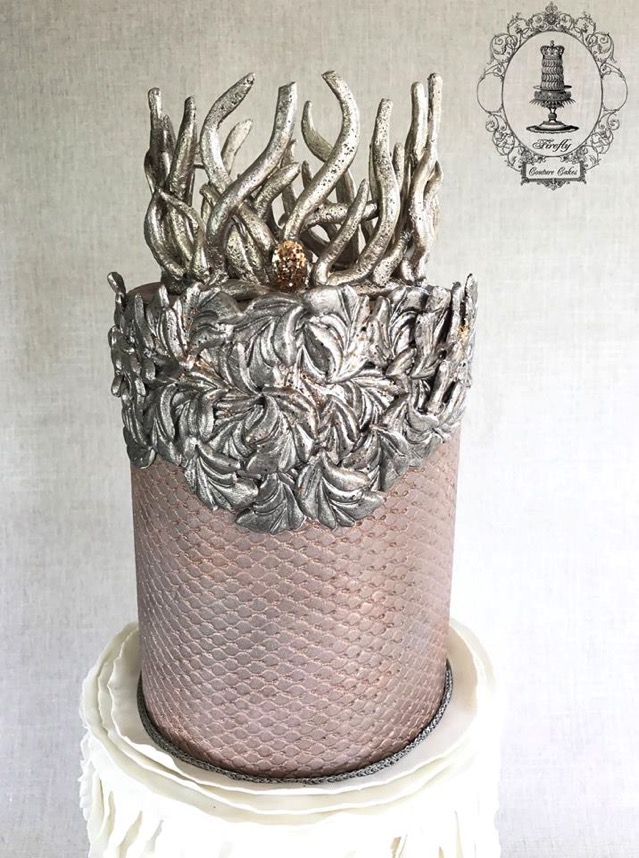 Here is Pavani's description of this Wonderful cake:
My inspiration was by designer by Bill Greening I chose this particular inspiration because I love the subtle colour palette and that soft hint of rustic chic that is introduced with twig tiara and leaf chest plate. I used a homemade texture mat for the top tier and added touches of rose gold to give the whole piece some movement.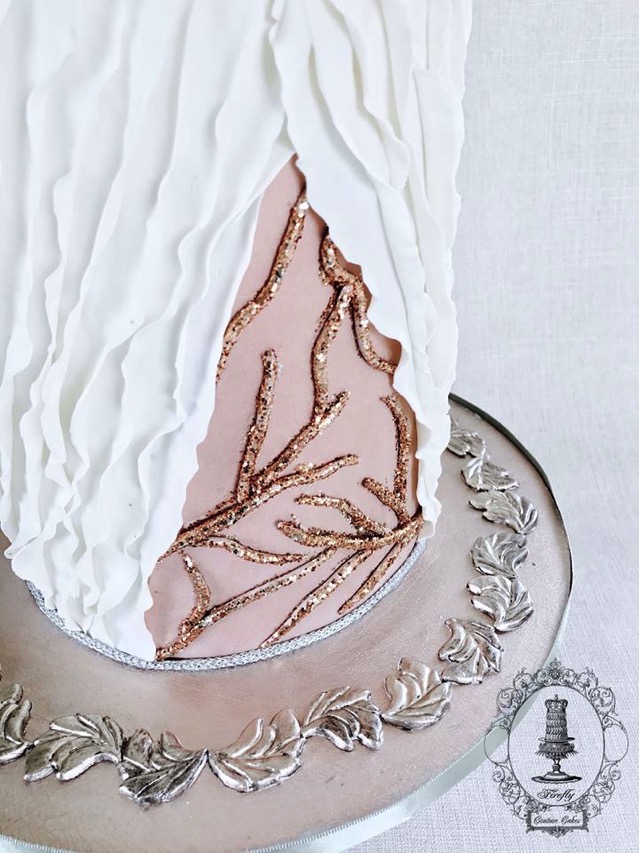 Barbie that inspired the cake