These Awesome Captain America Cookies feature Captain America on some cookies and his round shield on other cookies. The shield looks like it has just broken through a wall. These Wonderful cookies were made by Art Biscotti.
These cookies are themed red, white, and blue.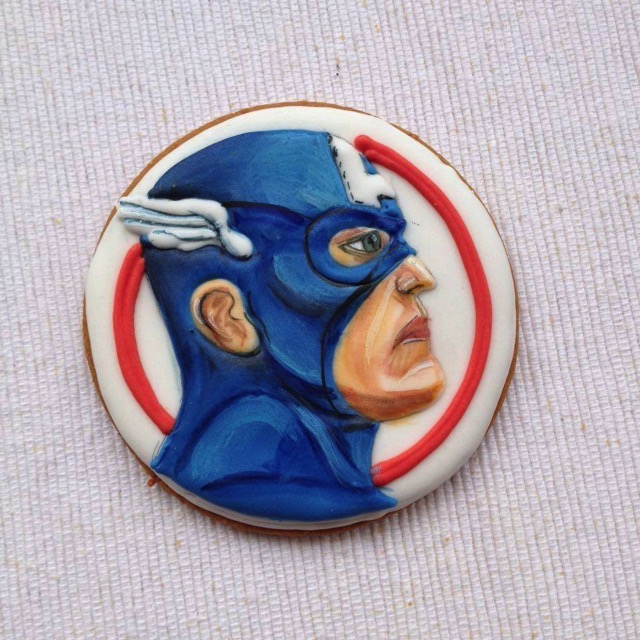 In addition check out these amazing Captain America Cakes and Cookies.