This Terrific Mr. Qwerty Cake was made by Heather McGrath from Cake Punk. This cake is an excellent edible representation of this Rise of the Guardians character.
This Fabulous Mr. Qwerty Cake was made for the Everyone's Story Matters Collaboration which is an international cake collaboration celebrating International Literacy Day in support of ALS Research. To celebrate International Literacy Day, a group of cake artists, from around the world, decided to honour all of the stories that matter to them, and to their children. William Joyce says it best in one of his books "Everyone's story matters."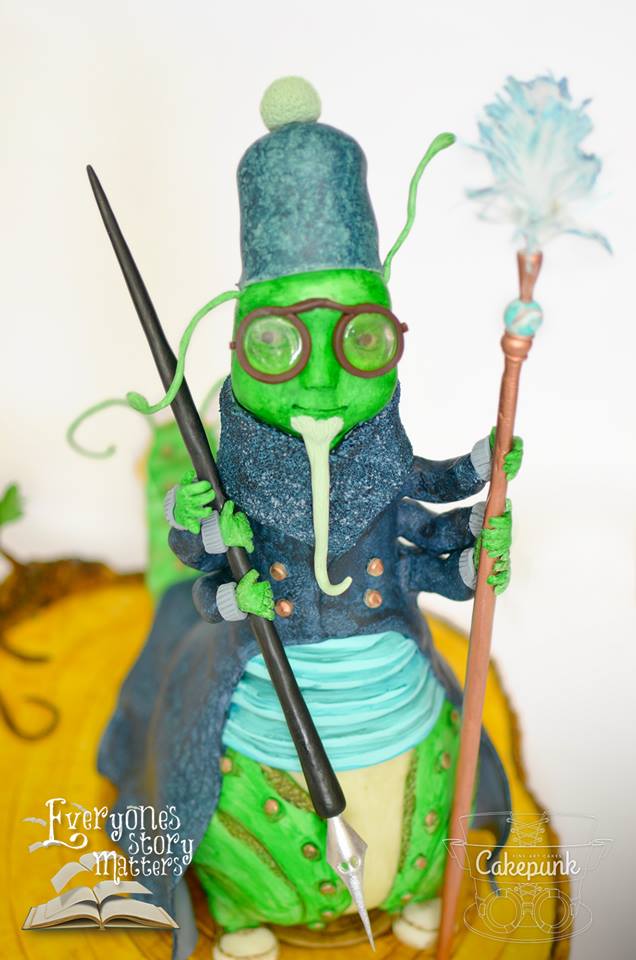 Mr. Qwerty is a Glowworm. He is a scholar and is in charge of the library. He has memories from all of the book that he ate.
He is wearing glasses and is holding an old fashioned ink pen in one hand.
Here is Heather's description of the Wonderful cake:
The Rise of the Guardians books were fun to read with my family. All of the characters are so three dimensional to us because of the beautiful development of them throughout the stories, but I chose to actually make Mr. Qwerty three dimensional. I have always had an affection for sidekicks. Plus look at him! Don't you want to just eat him!