Beans & Butter Coffeehouse is a great local restaurant that I wanted to let you know about if you are in the Lawrenceville, GA area near Atlanta.
I have known Mr. Simmons for a few years now. Everything that I have ever eaten that he has cooked has been delicious. I first tasted his food at Scouting events that were catered by him. He has professional training as a chef and used to run a restaurant in Chicago and now has this marvelous family owned local coffee shop called Beans & Butter.
All of the food is fresh and hand made and there is free WIFI.
I have personally had his turkey sandwich, and the egg and cheese bun. The bread is freshly made and the ingredients are fresh and taste delicious. I have tried an almond croissant and it was delicious as well.
I am not a coffee drinker, but I have had the hot black tea which is very good. It is brewed with tea leaves instead of ground tea.
Other customers have said that the coffee is great.
If you get a chance, I highly recommend stopping by for a cup of coffee or tea and a sandwich or pastry.
Please support this local business. They are located at 851 Oak Road, Lawrenceville, GA 30047. They are at the end of the shopping center.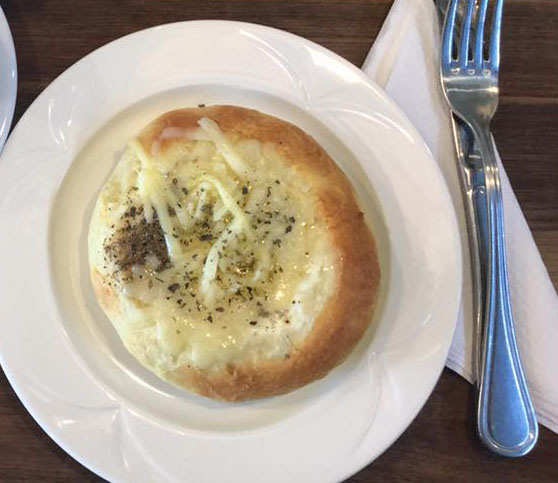 Egg and Cheese bun – My son loves these whenever we go to Beans & Butter.
turkey sandwich
Cappuccino