This Steampunk Mecha Wasp Cake was made by Paul Williams of Happy Occasions Cakes located in Cwmbran South Wales, UK.
This Marvelous cake was created for the Steam Cakes – Steampunk Collaboration. To celebrate the Steampunk International Day, Cake Artists from around the world gathered to create their own edible Steampunk masterpieces.
This mechanical wasp is sitting on top of the steampunk nest it is building. The nest is made of bronze metal panels. There are metal gears all over the cake board and at the front of the nest. The wasp's body is black metal for the head and legs and is yellow and brass for the thorax and abdomen. The wings are silver metal.
Here's Paul's description of this Wonderful Cake:
Mecha-Wasp – Always loved the structure and mechanics of the wasp it's a beautiful insect if not a little nasty and I think it lends itself perfectly to this collab.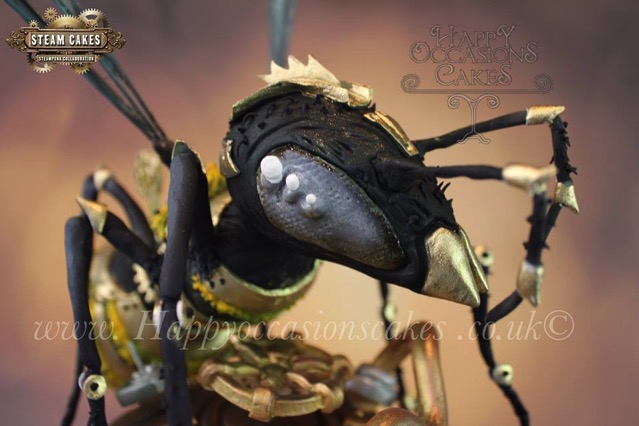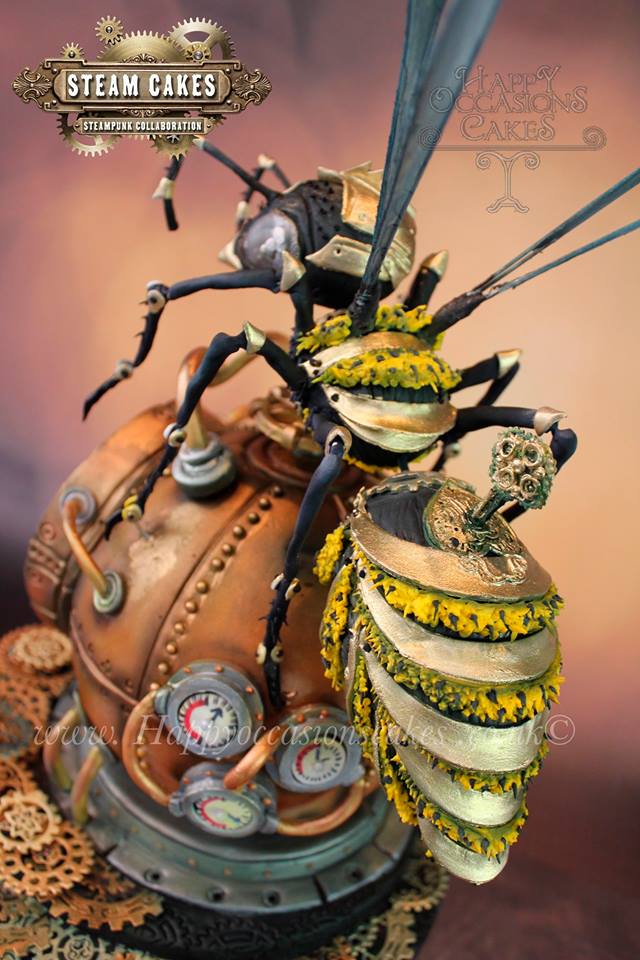 More Steampunk Cakes and Cookies