This Fabulous Ella Fitzgerald Cake was made by Sachiko Windbiel from Mimicafe Union.
This Fabulous Ella Fitzgerald Cake was made for the The Power of Music Collaboration which is a cake collaboration where sugar artists have created pieces in many different sugar art forms (cake, isomalt, cookie, cupcake) to represent music that really affected them. This collaboration was done in honor of World Music day. World Music Day celebrates music in all its forms and the impact it's had on the world and the human spirit.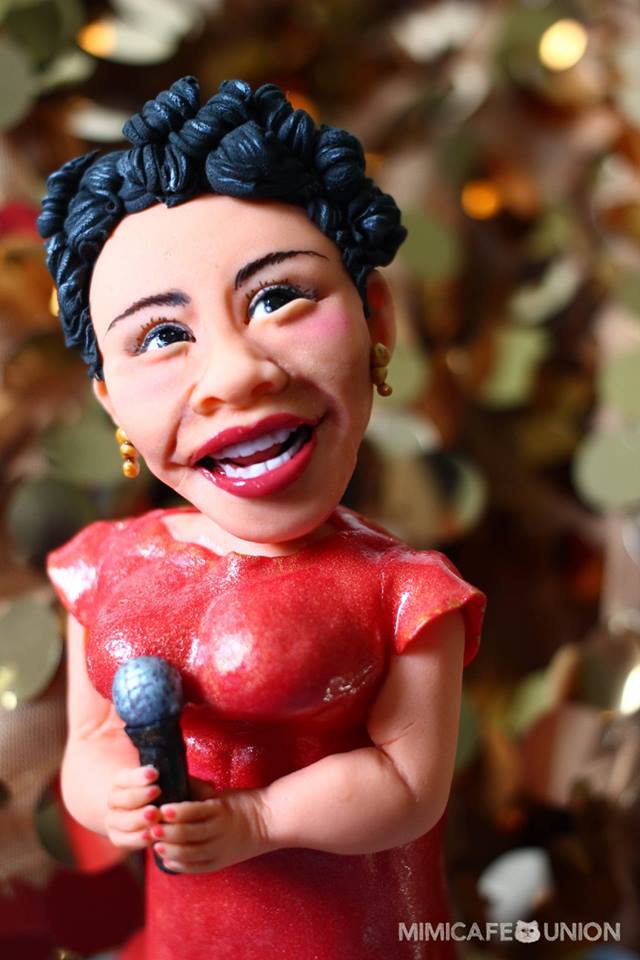 Here is Sachiko's description of this Fabulous cake:
Ella Fitzgerald "Take the A Train" Ella Fitzgerald is my favorite jazz singer. I became very interested in jazz music about 10 years ago…. I was so blessed and lucky that one of the first jazz albums that I listened to was Ella. I was enthralled with everything she did; I loved her high voice, I loved her deep voice, I loved her tender singing style, I loved her scat singing….. and I just listened to those Ella albums over and over….. I was so inspired that I even dabbled in some jazz singing myself, performing with a jazz group a handful of times back in japan, it was really fun! I don't sing anymore, but I will tell you this; while I work with fondant, Ella Fitzgerald's songs are always echoing through my body!