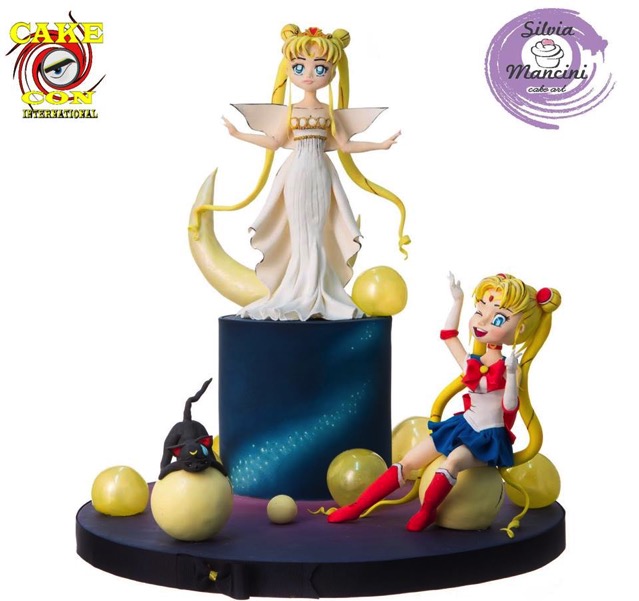 This Marvelous Sailor Moon Cake was made by Silvia Mancini from Silvia Mancini Cake Art.
This Superb Sailor Moon cake was made for the Cake Con Cake Collaboration. Cake Con international is a collaboration featuring 22 amazing artists who have created sugar art inspired by tv series, comics & video game characters.
Here is Silvia's bio:
Silvia's creations are born out of her two great passions: baking and modelling. The realisation that the two could be combined to produce delicious and visually stunning cakes and desserts was, for Silvia, a eureka moment and she hasn't looked back.Initially self-taught, Silvia has since attended many specialised training courses to enhance her knowledge. This has given her the skills she needs to make her beautiful creations, always personalised in the unique and irreverent style for which she has become renowned.As well as making her own creations, Silvia organises individual and group training courses, participates in cake design events throughout Italy, and collaborates with ice-cream salons and patisseries as a consultant or lead designer in the decorative phase of production.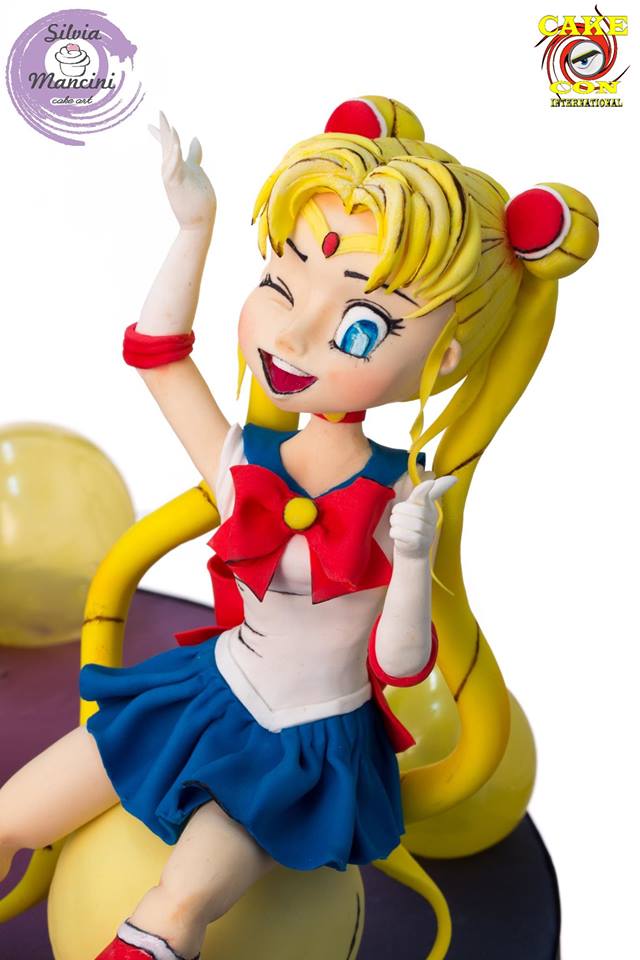 Here is an wonderful edible version of Sail Moon in her white and blue sailor fuku uniform with white and red boots.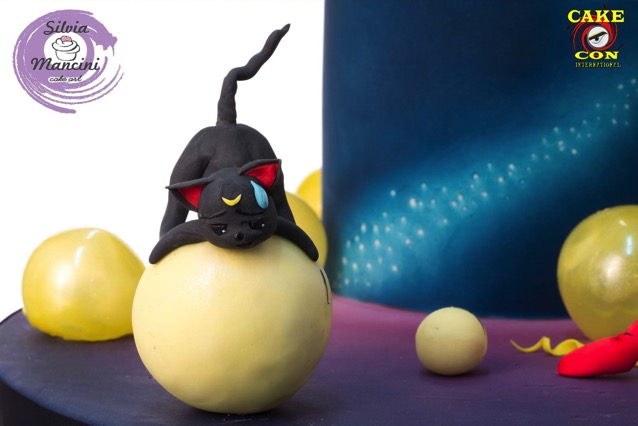 Here's a picture of Luna, the talking black cat who gave Sailor Moon a magical brooch that allowed her to become Sailor Moon.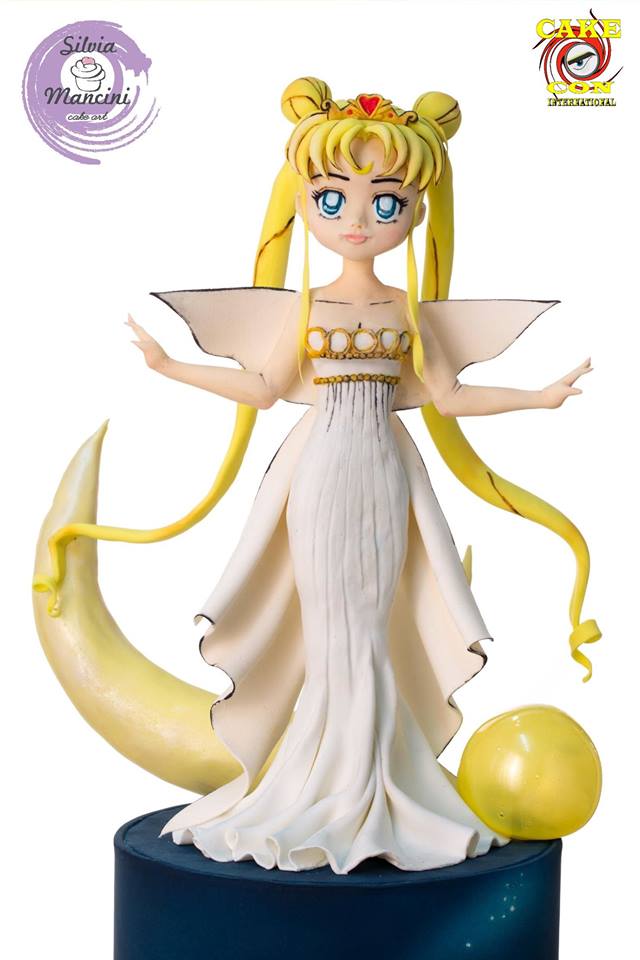 Sailor Moon is a Japanese manga series about a young girl who transforms into Sailor Moon to search for a princess and the Legendary Silver Crystal.
Here's a Wonderful edible figure of Princess Serenity in her white gown. There is a white crescent moon behind her.