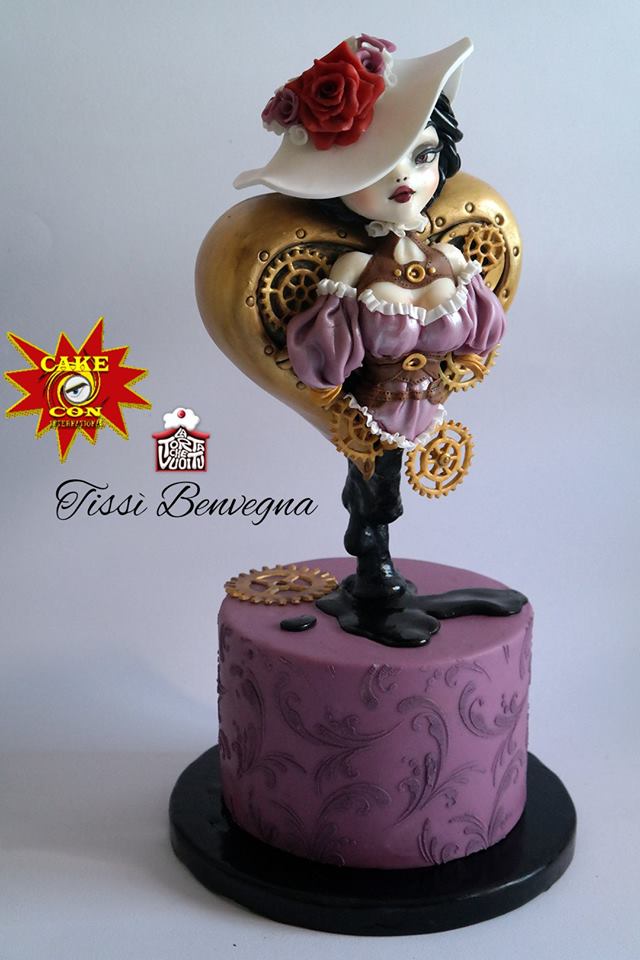 This Fabulous Lady Mechanika Cake was made by Tissi Benvegna of La Torta che Vuio Tu.
This splendid cake was made for the Cake Con Collaboration.  Cake Con is a collaboration featuring amazing artists who have created sugar art inspired by TV series, comics & video game characters.
Here is Tissi's description of this Amazing cake:
I like very much the work of Joe Benitez, he's a great illustrator and Lady Mechanika is a creation of his. I love Lady Mechanika and her steampunk style and I wanted to do my interpretation. I realized my cake with Laped paste, Model Wonder and Daisy, I used Laped Super Ice for the base with some Tru Color, natural food color.