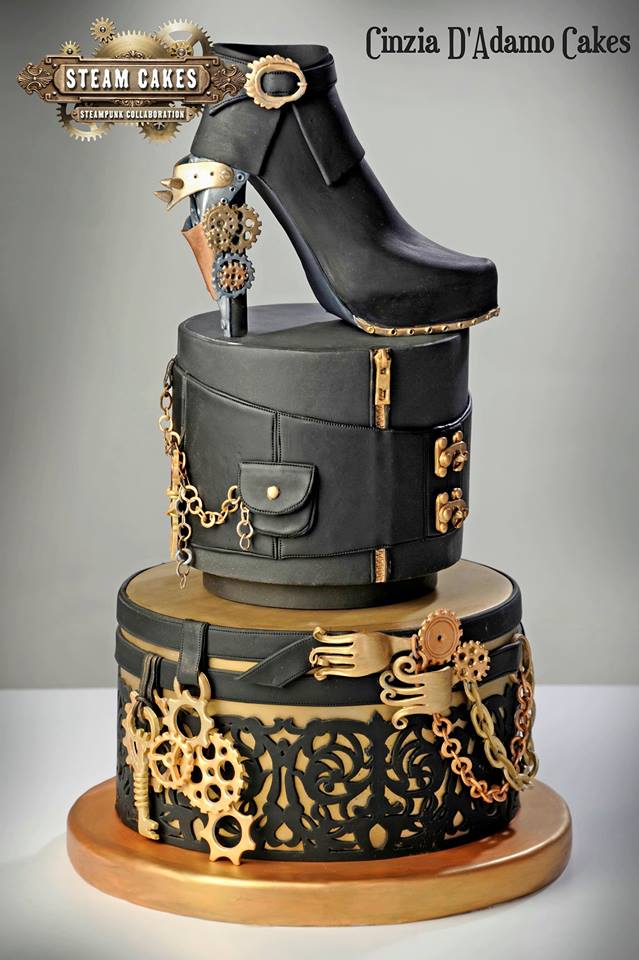 This Superb Victorian Shoe and Leather Box Steampunk Cake was made by Cinzia D'Adamo of Cinzia D'Adamo Cakes located in Rome Italy.
This Marvelous cake was created for the Steam Cakes – Steampunk Collaboration. To celebrate the Steampunk International Day, Cake Artists from around the world gathered to create their own edible Steampunk masterpieces.
This Multitiered Cake has a hi heel black leather shoe on top. There are gears on the heel of the shoe. The shoe is resting on a cake layer that looks like a round leather box, the same color leather as the shoe. There a gold chains and a zipper on the box.
The bottom layer of the cake is a gold round box with black leather trim. There are gold gears and gold forks on the outside of this cake layer.