This superb The Wind in the Willows Cake was made by Zoe Burmester from Darcey Oliver-Cake Couture. This wonderful Mr. Toad cake features Toad from Kenneth Grahame classic book.
This fabulous The Wind in the Willows Cake was made for the Everyone's Story Matters Collaboration which is an international cake collaboration celebrating International Literacy Day in support of ALS Research. To celebrate International Literacy Day, a group of cake artists, from around the world, decided to honour all of the stories that matter to them, and to their children. William Joyce says it best in one of his books "Everyone's story matters."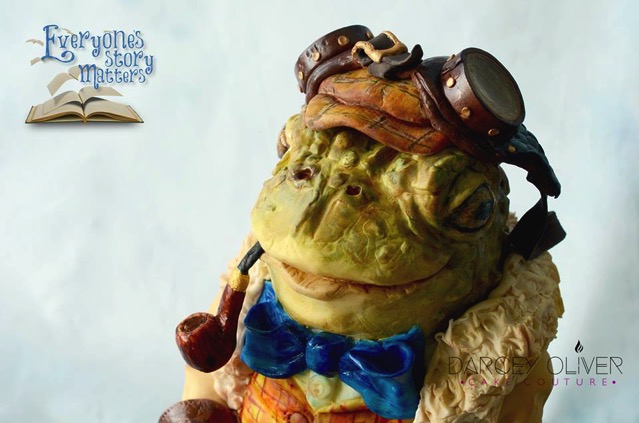 Here is Zoe's description of this Fabulous cake:
An enduring story of friendship and adventure, set in the bucolic English countryside is the premise of one of my favourite children's stories, The Wind in the Willows. Written over 100 years ago, the main characters Mole, Ratty, Badger and Toad still represent to this day a slice of British life and personality. My favourite, and the character I've made is Toad the lovable but reckless eccentric who has a penchant for the high life. He is "the motor-car snatcher, the prison-breaker …(and) the Toad who always escapes!" Zoë is a multi award winning cake artist based in the UK, and is known for her playful edible cake structures and storytelling visuals.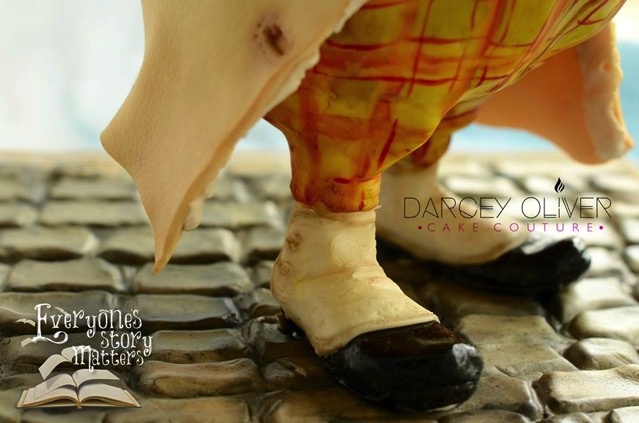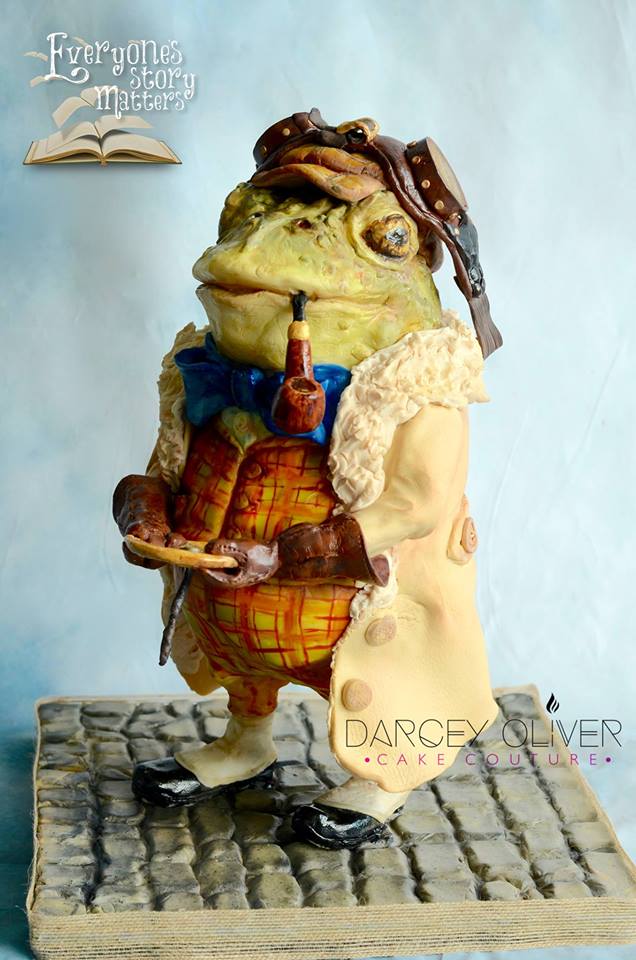 When I see Toad, I think of the Walt Disney's version from The Adventures of Ichabod and Mr. Toad.
The Mister Toad segment of this film inspired the classic theme park ride Mr. Toad's Wild Ride.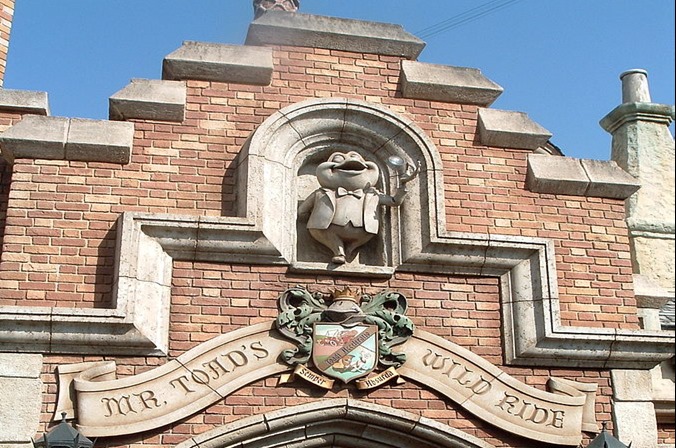 Mr. Toad's Wild Ride is located in Disneyland's Fantasyland. There was a version in Walt Disney World, but it was replaced by the ride The Many Adventures of Winnie the Pooh. In the ride, you enter Toad Hall and board a ride vehicle which looks like a miniature car. Once you've boarded, you're off on a madcap adventure where you crash through or nearly crash into all sorts of items. At the end of the ride, you crash into a train and end up in Hell. You ride like the wind avoiding a demon judge, demons, and a fire breathing dragon and escape to safety (i.e. the end of the ride). I've ridden both the Disneyland and Walt Disney World versions. The Walt Disney World version had a feature that isn't in the Disneyland version. When you went into Toad Hall, there were two lines for the ride. The ride had two tracks which were slightly different. At one point, the car you were riding in would appear to be heading for a head on collision with a car on the other track.