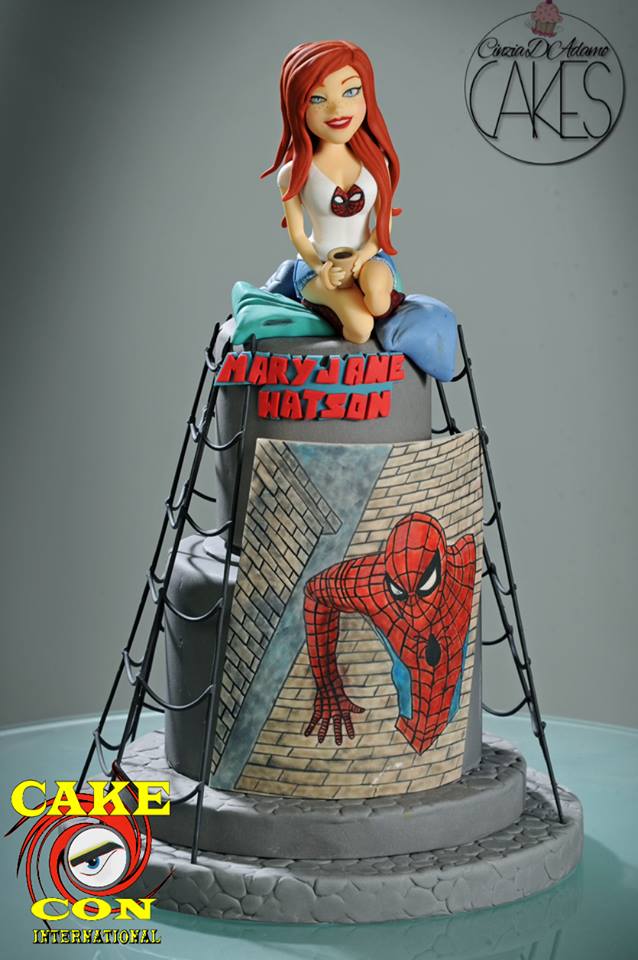 This Mary Jane Watson and Spider-Man Cake was made by Cinzia D'Adamo from Cinzia D'Adamo Cakes. Mary Jane Watson is sitting on top of this cake. She has a cup of coffee. She is wearing a white t-shirt with a Spider-Man mask on the front of the shirt. In red letters just below are written Mary Jane Watson.
The two gray cake layers have a hand-painted fondant painting of Spider-Man. At the bottom of the cake are gray stones.
This Fabulous Spider-Man Cake cake was made for the Cake Con Cake Collaboration. Cake Con international is a collaboration featuring 22 amazing artists who have created sugar art inspired by tv series, comics & video game characters.
Here is Cinzia's bio:
My name is Cinzia D'Adamo. I am 44 years old and live in the province of Rome. I started my path between vanilla, sugar and flower several years ago, until I came across the cake design, a world completely unknown to me but which has aroused great interest. I am self taught learning from the various techniques originally Anglo-Saxon and have exceeded by attending courses held by Cake designers of which I have great esteem. The desire to get involved has pushed me over the years to take part in more or less important competitions until last year for the first time at Sigep obtaining the First Prize at the Aesthetic Gicakes 2015 and a recent recognition with Gold Award in the International Class at Cake International in Birmingham.
My work has been published in American Cake Decoration.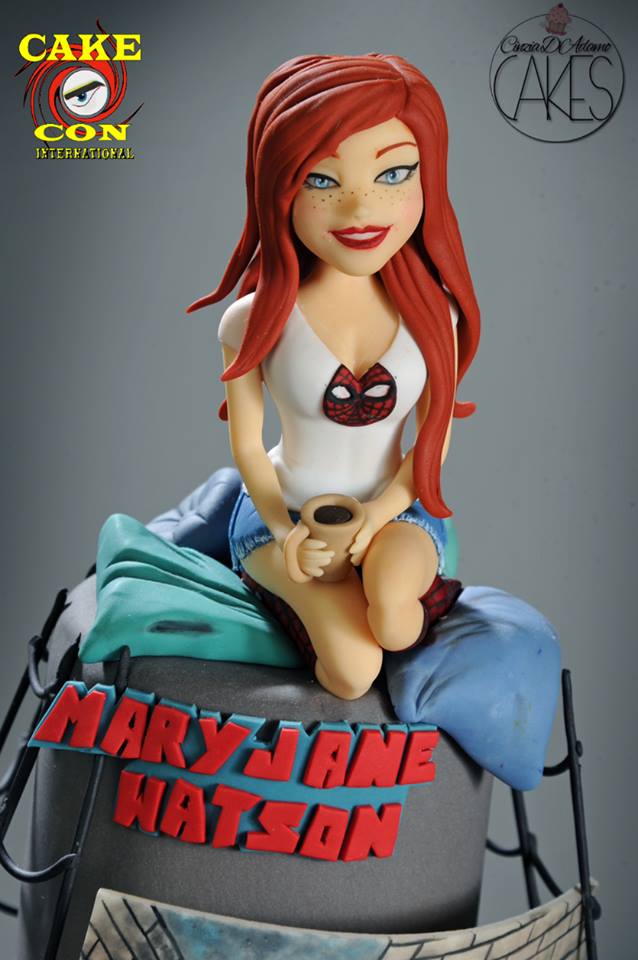 Here is Cinzia's description of her Fabulous cake:
I wanted to represent Mary Jane Watson because I wanted to highlight one of the characters of Marvel Comic forced to a secondary role. From friend and confidant later companion of Peter Park alias Spider-Man, a loyal woman whose trust and who kept his secret.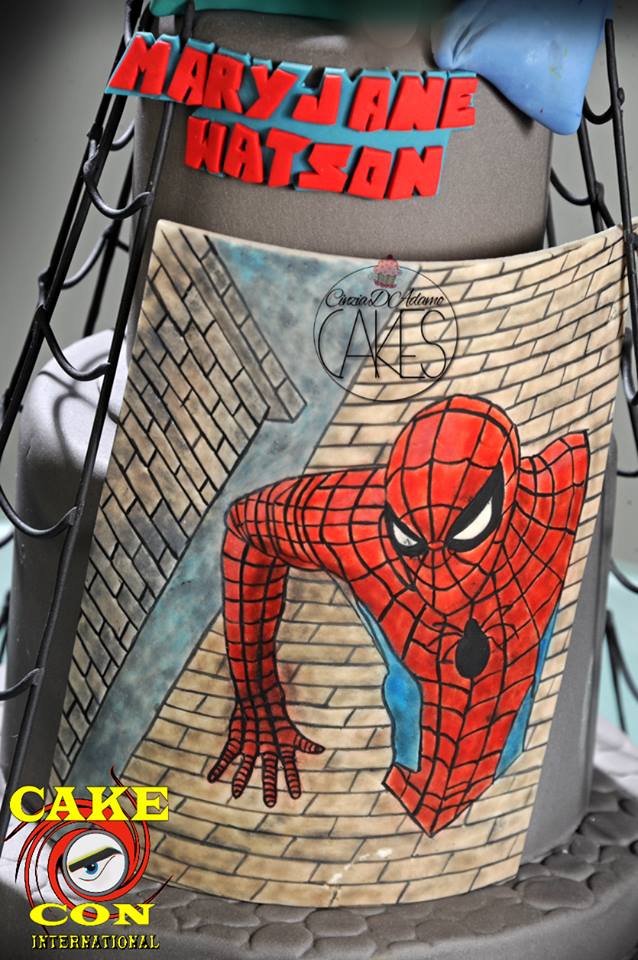 Here's a hand-drawing of Spider-Man with buildings in the background. There are black spider webs on each side of the building paintings.
Planning a Spider-Man party? Check out our collection of amazing Spider-Man Cakes and Cookies.