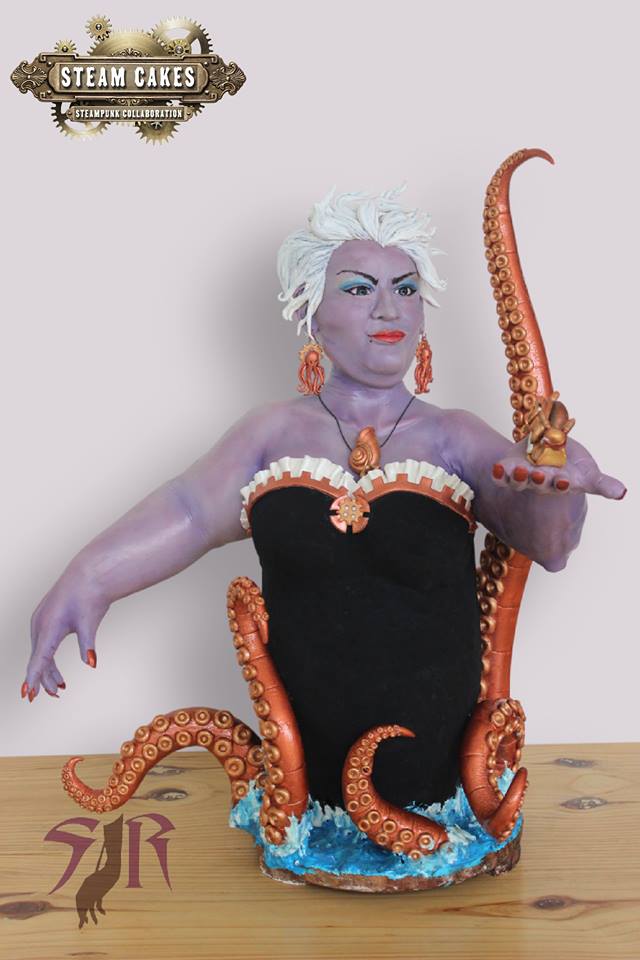 This Splendid Ursula Steampunk Cake was made by Samie Ramchandran.
This Marvelous cake was created for the Steam Cakes – Steampunk Collaboration. To celebrate the Steampunk International Day, Cake Artists from around the world gathered to create their own edible Steampunk masterpieces.
This Wonderful Cake is a 3-D sculpted cake where Ursula's earrings, necklace, and tentacles are copper colored to look steampunk. She is holding a copper snail in her hand. It looks like she is rising up out of the ocean.
Also, check out these wonderful Disney Villains Cakes & Cookies.