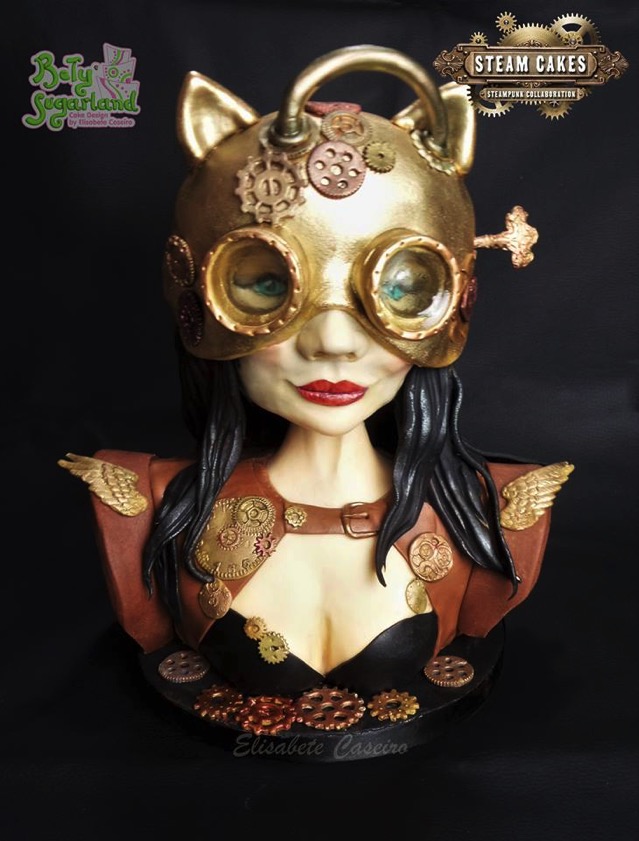 This Catwoman Steampunk Cake was made by Elisabete Caseiro of Betysugarland- Cake Design by Elisabete Caseiro.
This Marvelous cake was created for the Steam Cakes – Steampunk Collaboration. To celebrate the Steampunk International Day, Cake Artists from around the world gathered to create their own edible Steampunk masterpieces.
This wonderful cake has a metal cowl with cat ears, goggle-like eyes and metal gears as decorations. Her jacket is brown leather with gold wings and gears. The cake board has metal gears.
This Catwoman makes me think of the Batman villain by the same name. I wonder if Batman has a steampunk costume.