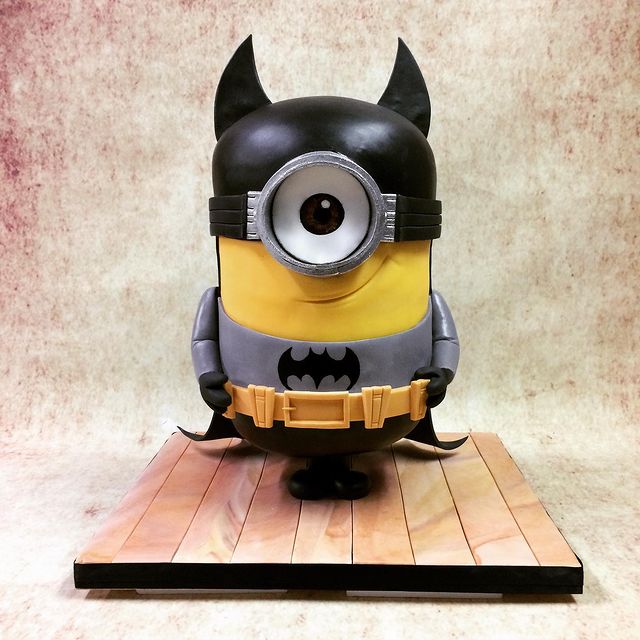 Cute Batman Minion Cake
This cute Batman Minion cake is a 3-D sculpted cake. The Minion is dressed in a Batman costume. The cape extends out from him and does not touch the floor.
This wonderful cake was made by Chef Benny Rivera.
The cake board looks like a wooden plank floor. It has a black ribbon border that matches his cowl and cape.
In addition, his utility belt is a separate piece of fondant.
Moreover, the Bat Symbol is painted onto the gray just above the utility belt.
Furthermore, he has a lop-sided grin.