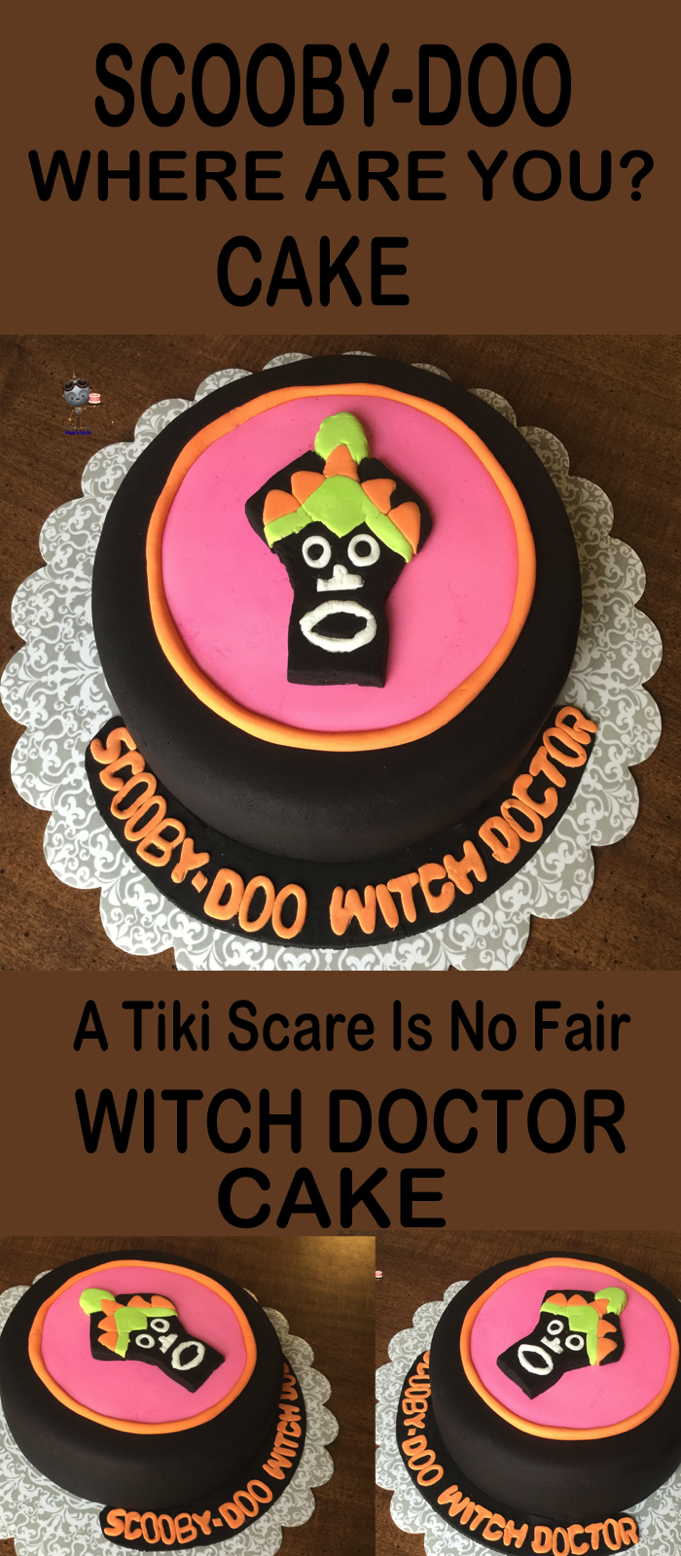 I made this Scooby-Doo Witch Doctor Cake for my friend Dean Compton over at The Unspoken Decade.
Dean invited me to be a guest on his radio show Her Dork World, His Dork World which is hosted by him and Emily. We talked about Between The Pages and Pop Culture sweets, Scooby-Doo, Batman:The Animated Series, Star Wars, and Star Trek.
While talking about Scooby-Doo, Dean said that his favorite villain from Scooby-Doo was the Witch Doctor. He asked if I had ever seen a Scooby-Doo cake that featured the Witch Doctor. I told him that I've seen a lot of great Scooby-Doo Cakes, but I've never seen one that had the Witch Doctor.
Since the Witch Doctor was Dean's favorite villain, I decided to make this Scooby-Doo cake that has the Witch Doctor's mask for him and Emily.
This Witch Doctor mask is from the Scooby-Doo, Where Are You! episode, A Tiki Scare Is No Fair. This was from season 2, episode number 6.
This Scooby-Doo cake is a sour cream pound cake covered in black fondant. The mask for the Witch Doctor is in the center of the cake. It is orange, green, white, and black. It is surrounded by a pink circle with a orange circle edge to represent to robe that the Witch Doctor wore in the episode.