It looks like a lot of Stormtroopers are running around without their helmets. I found all of these great helmet cakes just lying around on the web. This Stormtrooper Helmet was created by II Giardino Del Dolce Bakery in Chicago.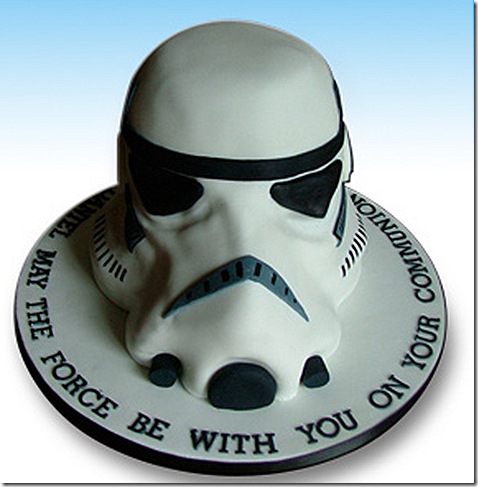 Jen's Party Cakes created this one.
This one was crafted by Sugar Tart Desserterie.
This wonderful Stroomtrooper Groom's Cake was made by Bake Me A Wish. Bake Me A Wish delivers nationwide overnight.
Cake or Death made this one! It is chocolate cake with chocolate filling. The outside of the cake is fondant.
This groom's cake was created by Cake Concepts by Lynn. They are located in Port Charlotte, Florida and make some beautiful cakes. I want their space shuttle cake; it's awesome.
Sarah Bakes baked this one.
Sugar Creations, who is located in Savonburg, Kansas, made this cake.
This beauty was made by Christin's Cakes which is located in Wake County, North Carolina.