This cool Naria Cake was made by Slice of Cake.  The details on the figures of the Aslan and the four Pevensies are wonderful.
Aslan
Peter's shield is fantastic and I really like the way his tunic buttons.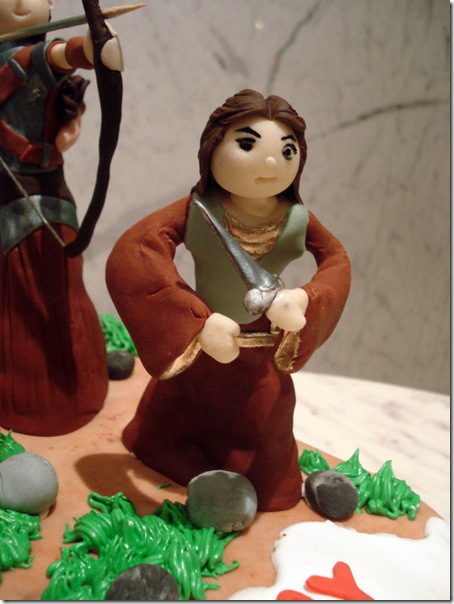 Lucy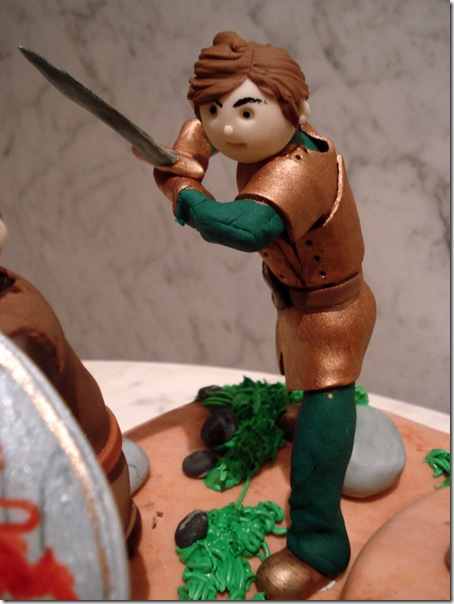 The detail on Edmund's lightweight armor is fantastic.
Susan's outfit and bow are wonderful.  I love how the various pieces of her outfit have different textures.