This spectacular Easter Bunny cake was made by Cake Central member Mariana. The details on this cake are amazing. The rabbits, the house, and the birds are wonderful. For more of Mariana amazing work, check out her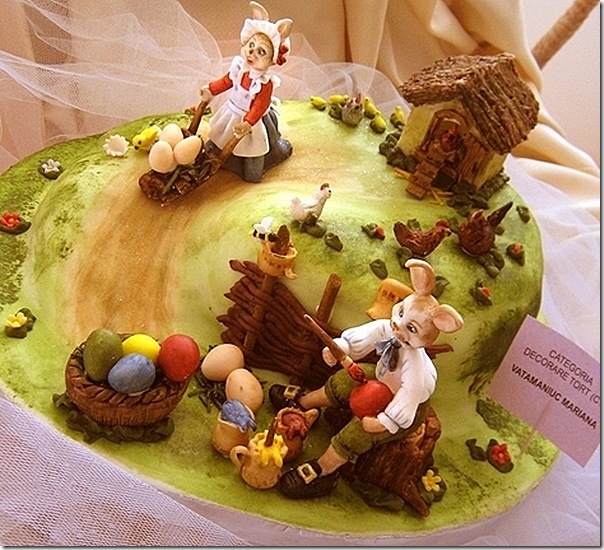 This cake reminds me of the Walt Disney's Silly Symphonies "Funny Little Bunnies". Both feature bunnies making Easter eggs. While Walt's version was extremely cute, Mariana's version is jaw dropping beautiful.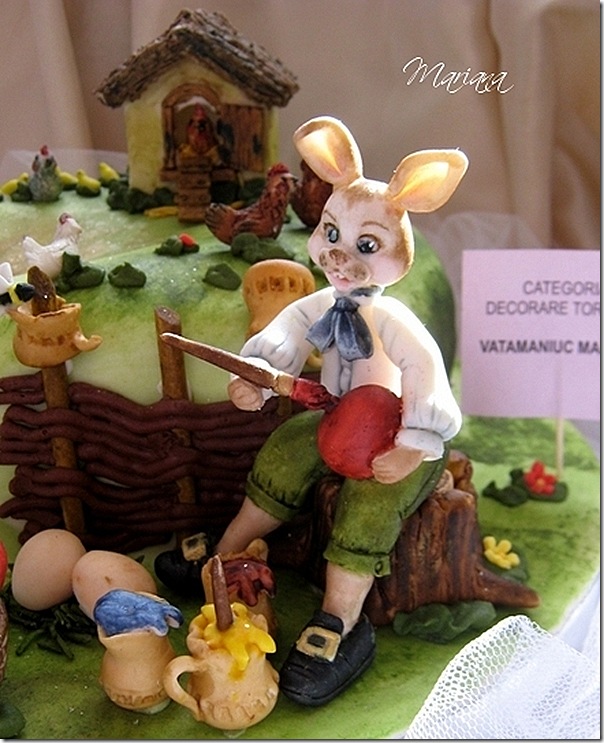 Mariana's figures are amazing. They look more like fine porcelain figures than sugar.