Can you figure out the surprise of these seven Fabergé eggs?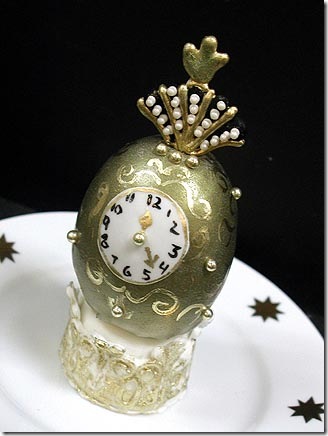 The History of Fabergé eggs (from Wikipedia): The story began when Tsar Alexander III decided to give his wife the Empress Maria Fedorovna an Easter Egg in 1885, possibly to celebrate the 20th anniversary of their betrothal.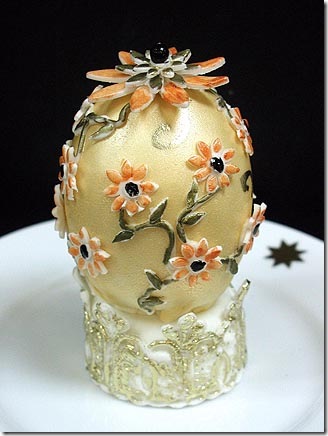 It is believed that the Tsar's inspiration for the piece was an egg owned by the Empress's aunt, Princess Wilhelmine Marie of Denmark, which had captivated Maria's imagination in her childhood.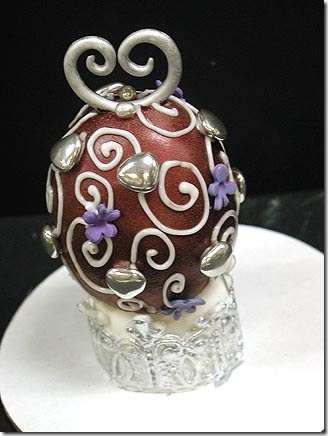 Known as the Hen Egg, it is crafted from gold. Its opaque white enameled 'shell' opens to reveal its first surprise, a matte yellow gold yolk. This in turn opens to reveal a multi-coloured gold hen that also opens. It contains a minute diamond replica of the Imperial Crown from which a small ruby pendant was suspended.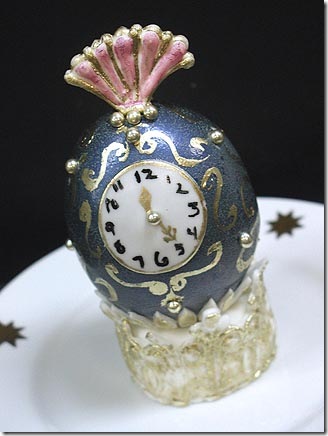 Empress Maria was so delighted by this gift that Alexander appointed Fabergé a 'goldsmith by special appointment to the Imperial Crown'. He commissioned another egg the following year.
However, after that, Peter Carl Fabergé, who headed the House, was apparently given complete freedom for future Imperial Easter Eggs, as from this date their designs become more elaborate.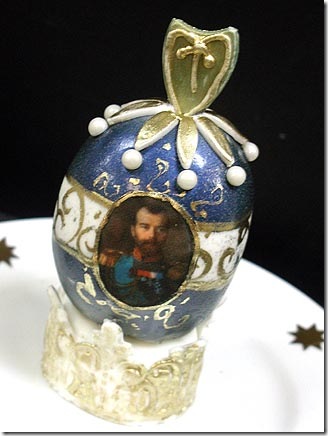 According to the Fabergé family tradition, not even the Czar knew what form they would take: the only stipulation was that each one should contain a surprise.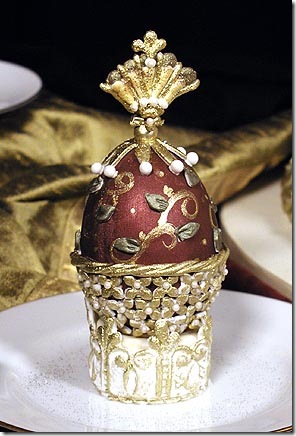 Have you figured out the surprise? These seven Fabergé eggs are cakes & 100% edible. These masterpieces were created by The Sugar Diva.
The angel said to the women,
"Do not be afraid, for I know that you are looking for Jesus, who was crucified. He is not here; He has risen, just as He said."
Matthew 28:5-6a
New International Version®, NIV®.
Copyright © 1973, 1978, 1984 by Biblica, Inc.™
May the peace and joy of Jesus resurrection be with you today and always.
Happy Easter