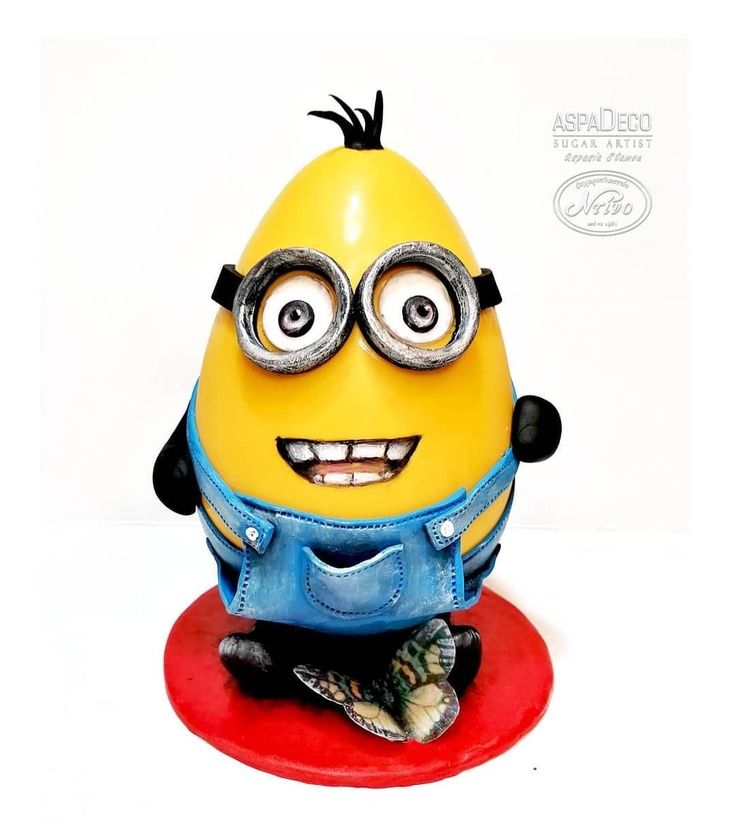 This stunning Minion Easter Egg was made by Aspadeco Sugar Artist. It features a classic Minion with his goggles and blue overalls with a pocket in the middle. He has black boots and gloves. There is a butterfly at his feet.
I really like the way Aspasia created this. The Easter Egg is the yellow minion. Everything else is decorations. Because of this, everything looks 3-D. The goggles aren't just painted on. They are little googles that Aspasia made and attached. Likewise, you can see that the overalls hang off his body and that they sag a little. All of this combines to make one of the most of amazing Minion Easter Eggs I've seen.
Looking for more Easter Egg ideas? I have featured over a hundred amazing Easter Eggs. Here are some of the fandom's I've covered – Alice in Wonderland, Angry Birds, Baby Yoda, Batman, Battlestar Galactica, Beauty and The Beast, Disney Princesses, Doctor Who, Harry Potter, Iron Man, Mickey Mouse, Nightmare Before Christmas, Pokémon, Star Trek: The Next Generation, Star Wars, & Super Mario Bros.