Bridget McCarty is an amazing artist who creates stunning Easter Eggs and painted pumpkins for the Disneyland. This afternoon, I'm spotlighting her awesome eggs featuring the Disney Princesses and their friends.
I love the frame made of vines that is around this beautiful Sleeping Beauty Easter Egg.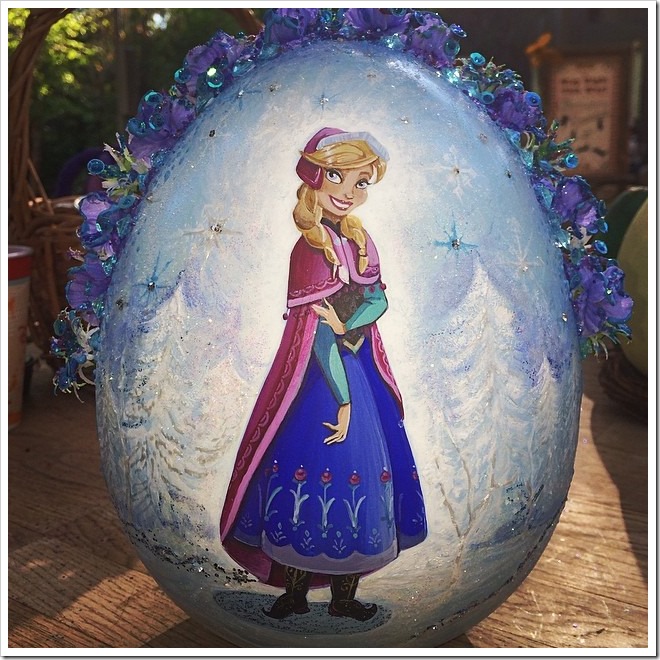 Here is Anna with a snowy background. The egg also decorated with blue and purple flowers.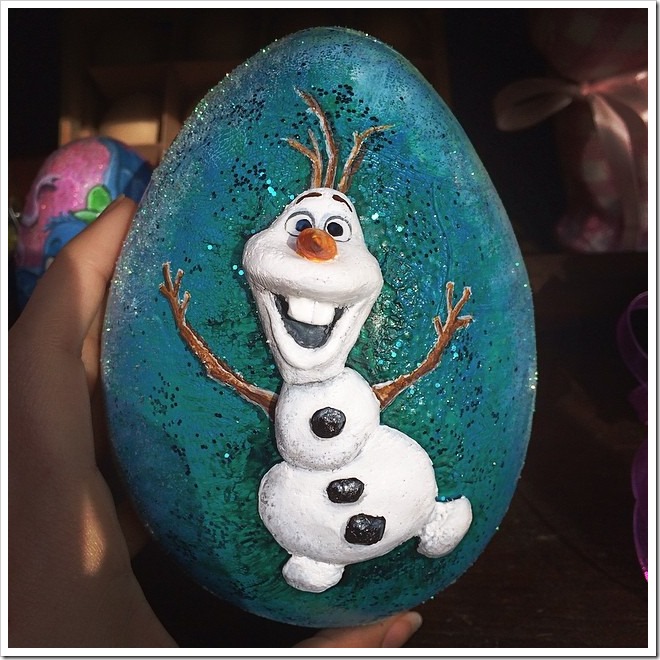 If Anna is around, Olaf is usually not far behind.
The first of two lovely Little Mermaid Easter Eggs.
This second one is this sensational silhouette.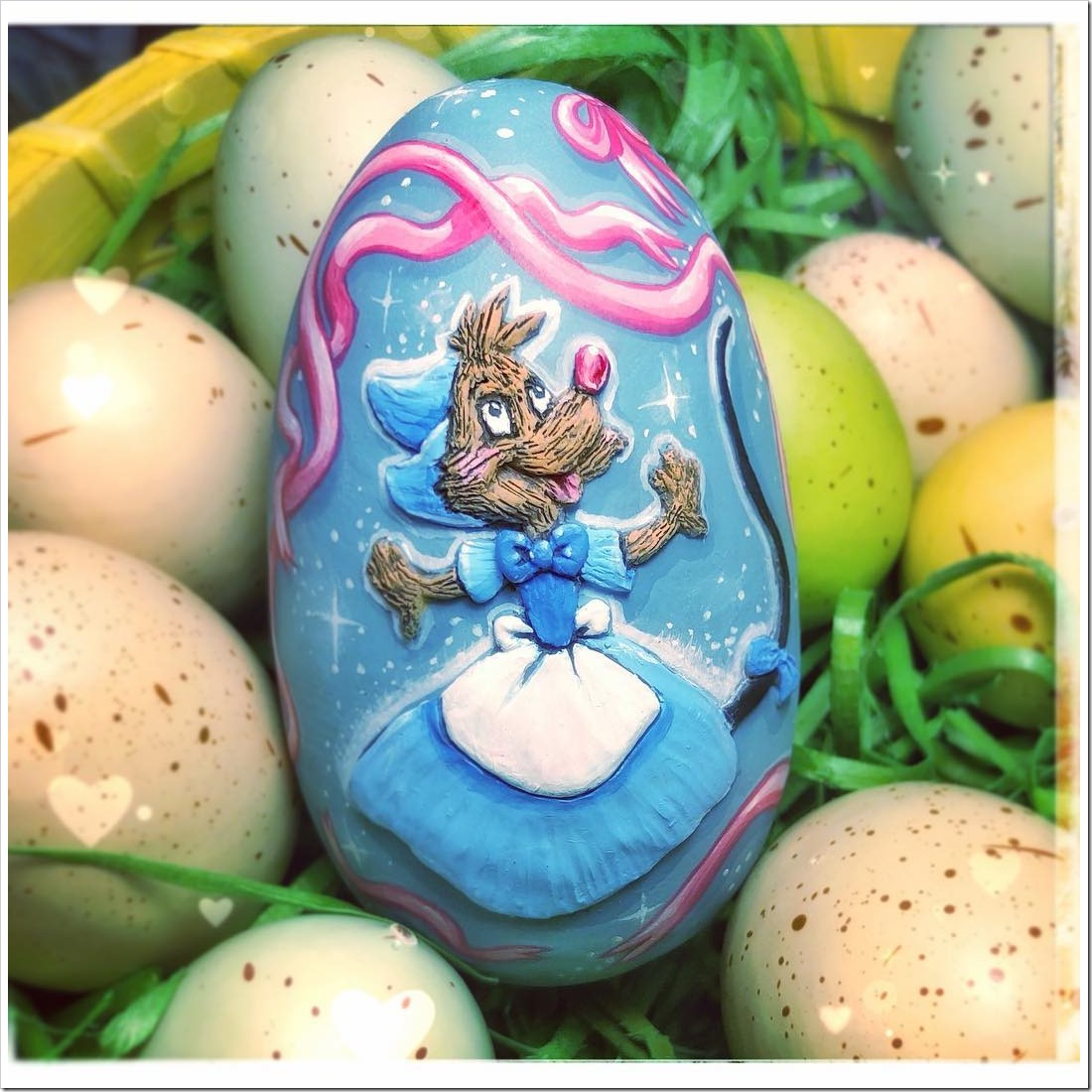 We conclude with this wonder egg of Suzy helping make Cinderella's dress.