These fabulous Beauty and the Beast Easter Eggs feature stained glass paintings of Belle and the Prince.
These wonderful Easter Eggs were made by Ray Brown.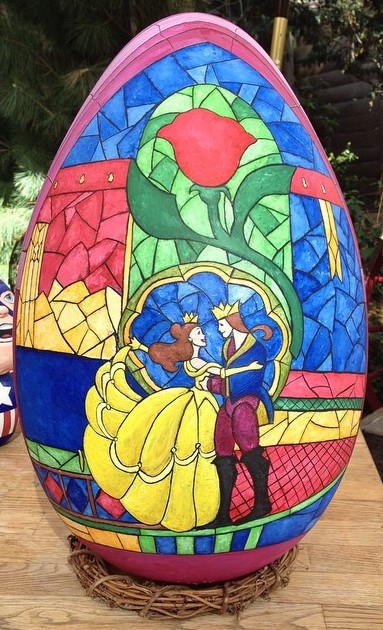 A single red rose is in the panel on top of Belle and the Prince.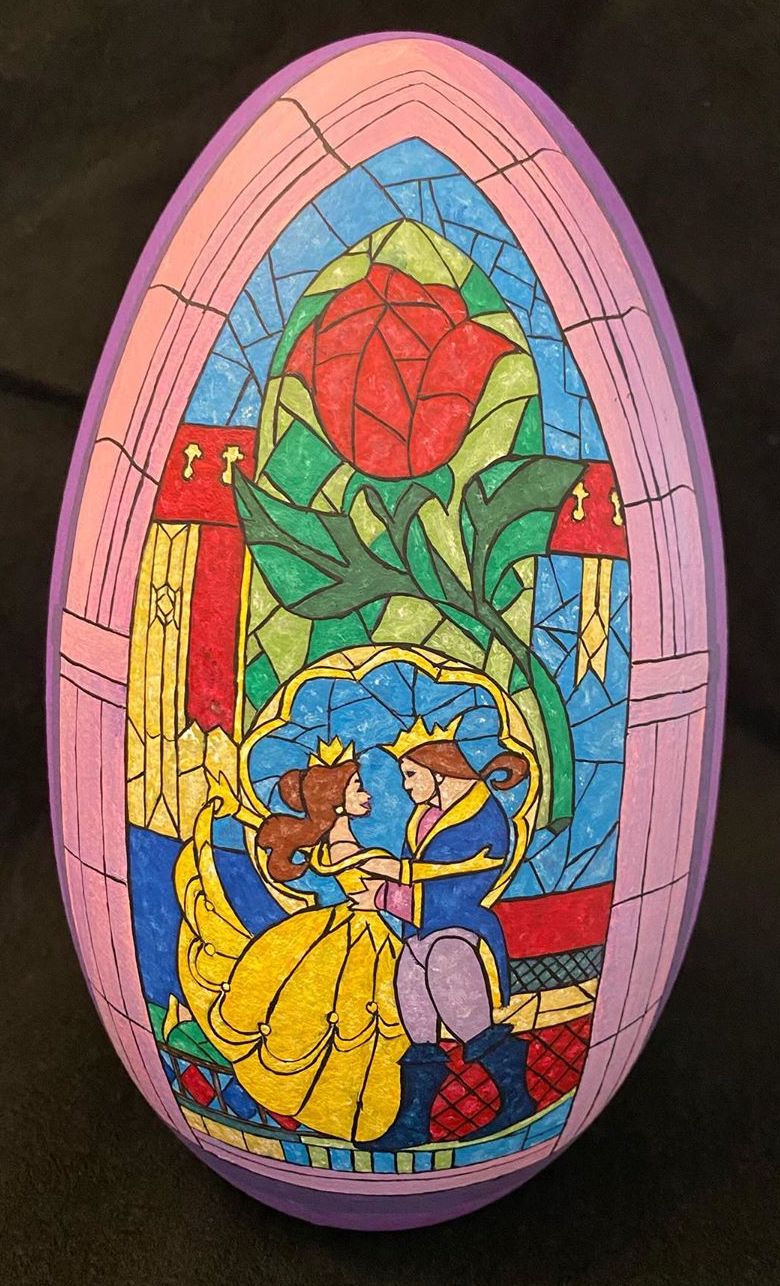 The prince is wearing the same kind of blue jacket that he wore when he danced with Belle as the Beast.
This reminds me of the stained glass window in the Beast's castle at Be Our Guest Restaurant at Walt Disney World.
Also, check out these wonderful Beauty and the Beast Cakes and Cookies.