Ζάχαρη makes wonderful chocolate Easter Eggs. These Disney Princess Easter Eggs remind me of the hollow sugar eggs I used to make with my mother.
This Little Mermaid egg is pink and blue and is decorated with pearls and a sea shell, and has Ariel in the in the hollow.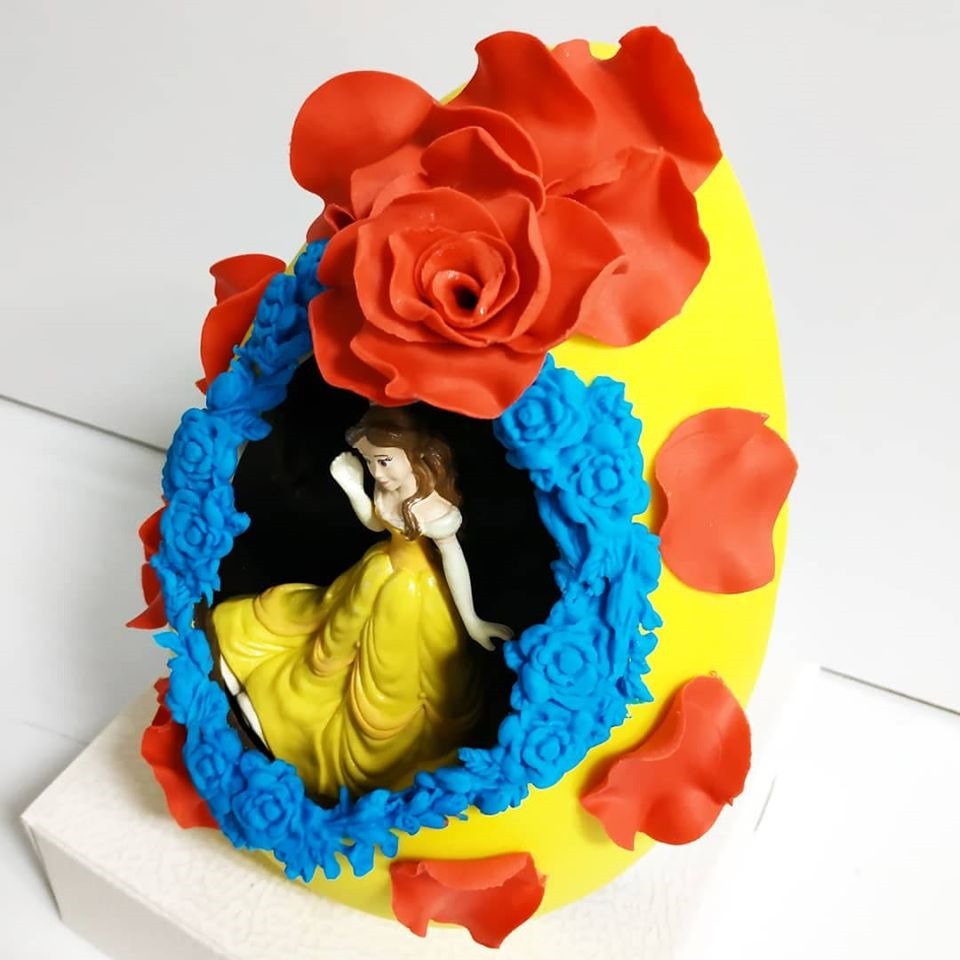 This Belle chocolate egg is yellow and decorated with red and blue roses.
This Snow White chocolate egg is yellow and decorated with apples. There is a mirror at the top and the hollow is decorated with blue curtains. The curtains are such a beautiful touch.
Elsa's egg is ice blue and decorated with snow and ice.
Cinderella's egg is blue. It has a golden pattern around the hollow. There is a crown on top of the egg and a castle on the side. In a brilliant touch, directly above Cinderella is a clock about to strike midnight.