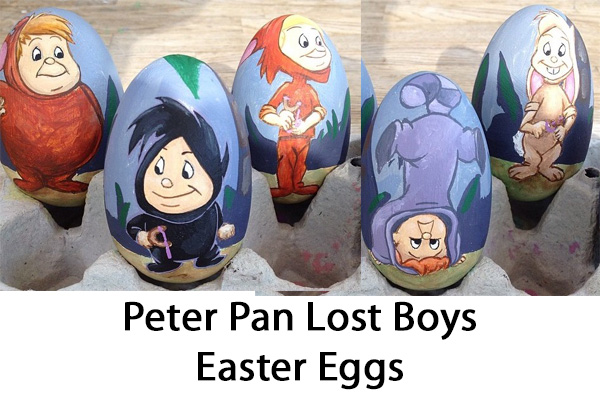 These splendid Peter Pan Easter Eggs feature 5 of the Lost Boys. They appear to be dressed in woodland animal costumes.
These wonderful Easter Eggs were made by Ray Brown.
All three of these boys are holding sling shots in their hand. The one in the middle looks like he is wearing a skunk costume.
One boy is standing on his head and the other two are holding sling shots. One has ears like a rabbit.