Mike McCarey, of Mike's Amazing Cakes, must have a large supply of Pixie Dust because every cake he and his crew make are magical. Here is his amazing Captain Hook cake.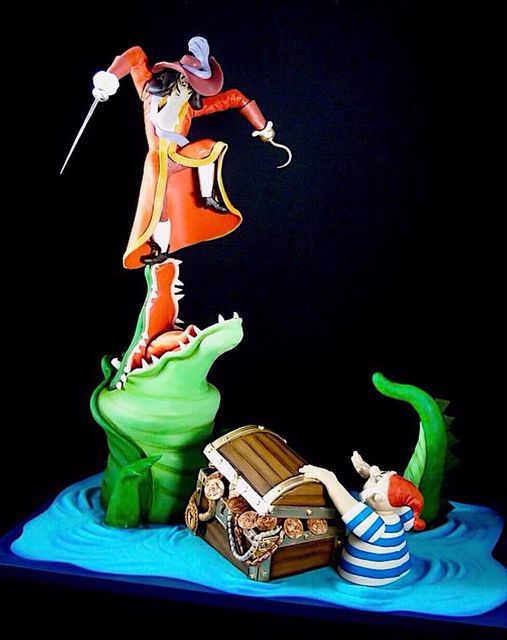 Mike McCarey and his crew made this for Food Network's Disney Villains Cake Challenge, where it won 1st Place. It boggles my mind that this cake was made in a competition kitchen with lights and cameras everywhere and completed in a very short period of time.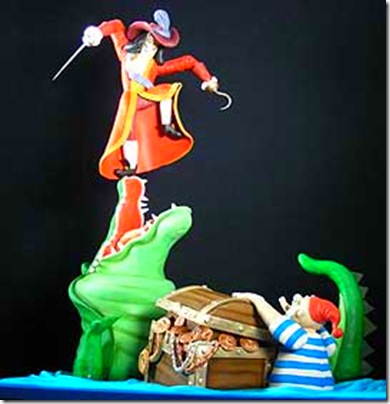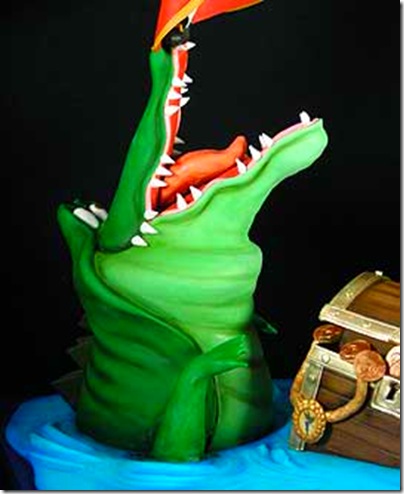 I love how Captain Hook is precariously perched on one foot on Mister Grin's front teeth. Question: Is the item hanging from the treasure box a watch or a hidden Tinker Bell?
The treasure and treasure box are wonderful.
Also, check out these wonderful Peter Pan Cakes & Cookies.