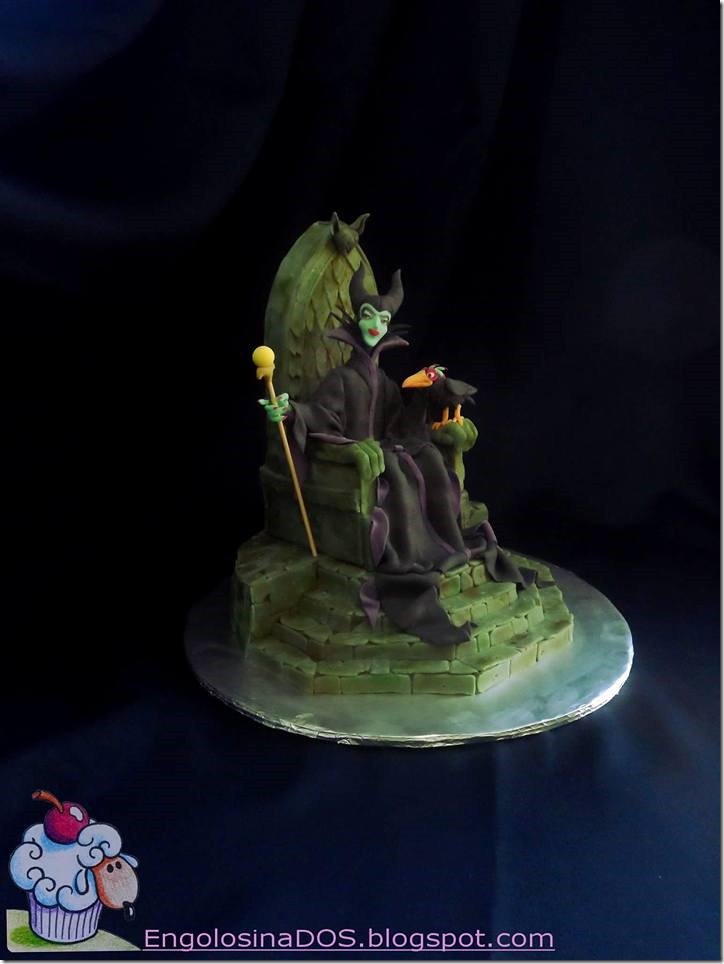 Believe it or not, that is a cake! EngolosinaDOS did an AMAZING job with this Maleficent Cake.
Maleficent and her throne were made as light as possible to ensure that they didn't crush the cake underneath. The throne and stair tiles were painted with gel dyes. The cake is a mixture of sweet and bitter – chocolate cake with a homemade bitter orange marmalade filling. The cake was iced with a coffee and cocoa buttercream.
Here is their description of how they made this cake:
"Centrándonos en uno de los villanos más icónicos de Disney: Maléfica, ideamos una tarta distinta a todo lo que habíamos hecho hasta ahora. Una tarta sencilla en su forma pero delicada y cuidada en sus detalles.
El trono y el cuerpo de maléfica están rellenos de tortitas de maíz para que fueran más ligeros y no ejercieran mucho peso sobre la tarta. Los efectos de humedad del trono y las baldosas de las escaleras se consiguieron aplicando colorantes en gel con un pincel seco.
También experimentamos con los sabores: bizcocho de chocolate, relleno de mermelada de naranja amarga casera y buttercream de café y cacao. Una combinación dulce y amarga deliciosa."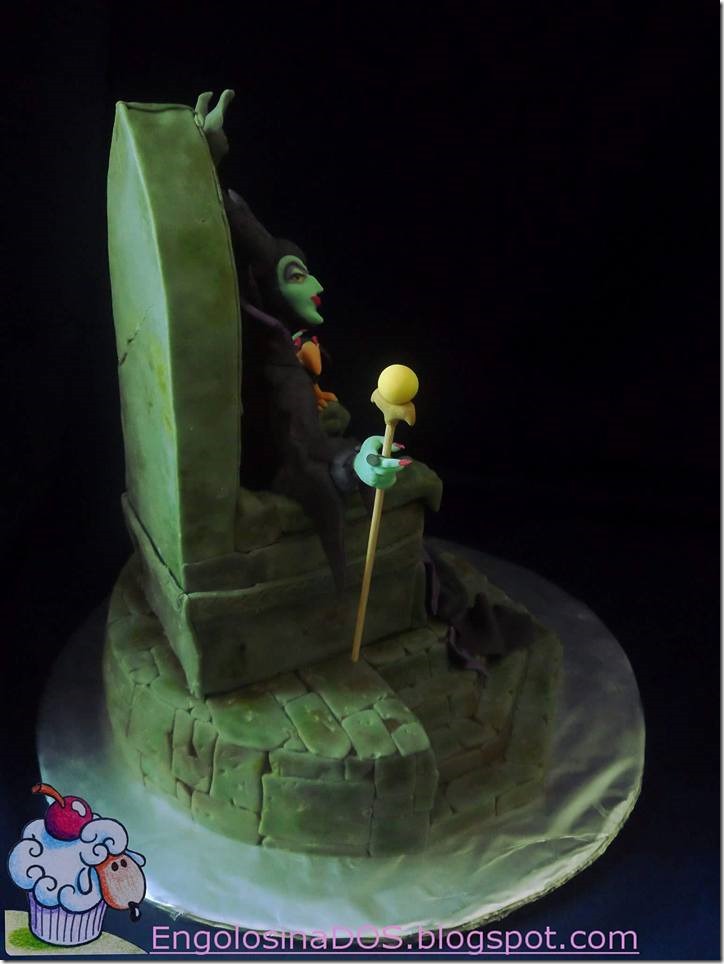 Also, check out these wonderful Maleficent Cakes.