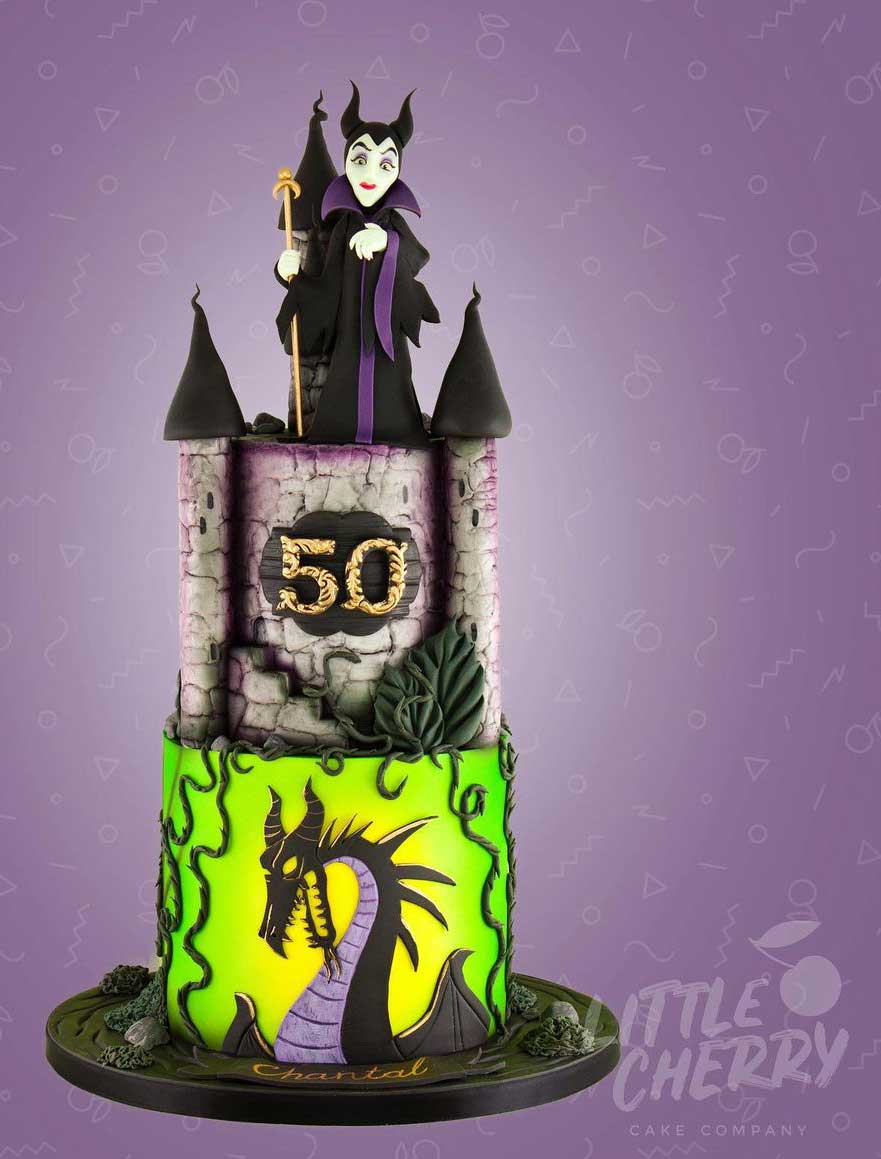 This Purple & Green Maleficent castle cake has a cute fondant figure of Maleficent on top of the castle, and a 2-D fondant dragon on the side of the bottom tier below the castle. This is a 50th birthday cake shown by the gold number 50 on the side of the castle. Notice the stairs just beneath it that lead into the castle.
This wonderful cake was made by Little Cherry Cake Company.
Here's a close-up of this fondant Maleficent figure. She is holding her gold staff. The top of the castle is airbrushed shaded dark gray to blend in nicely with the figure. It lends to the dark atmosphere of the dragon attacking Sleeping Beauty's castle. In addition, her purple collar matches the purple trim on the rest of her robe.
I like the way the background places your attention on the dragon. A neon yellow has been airbrushed onto the cake then the rest of the tier is painted neon green around the edges, leaving a yellow circle framing the dragon. The dragon was cut out from black and light purple fondant. Highlights are painted on in gold lustre dust edible paint.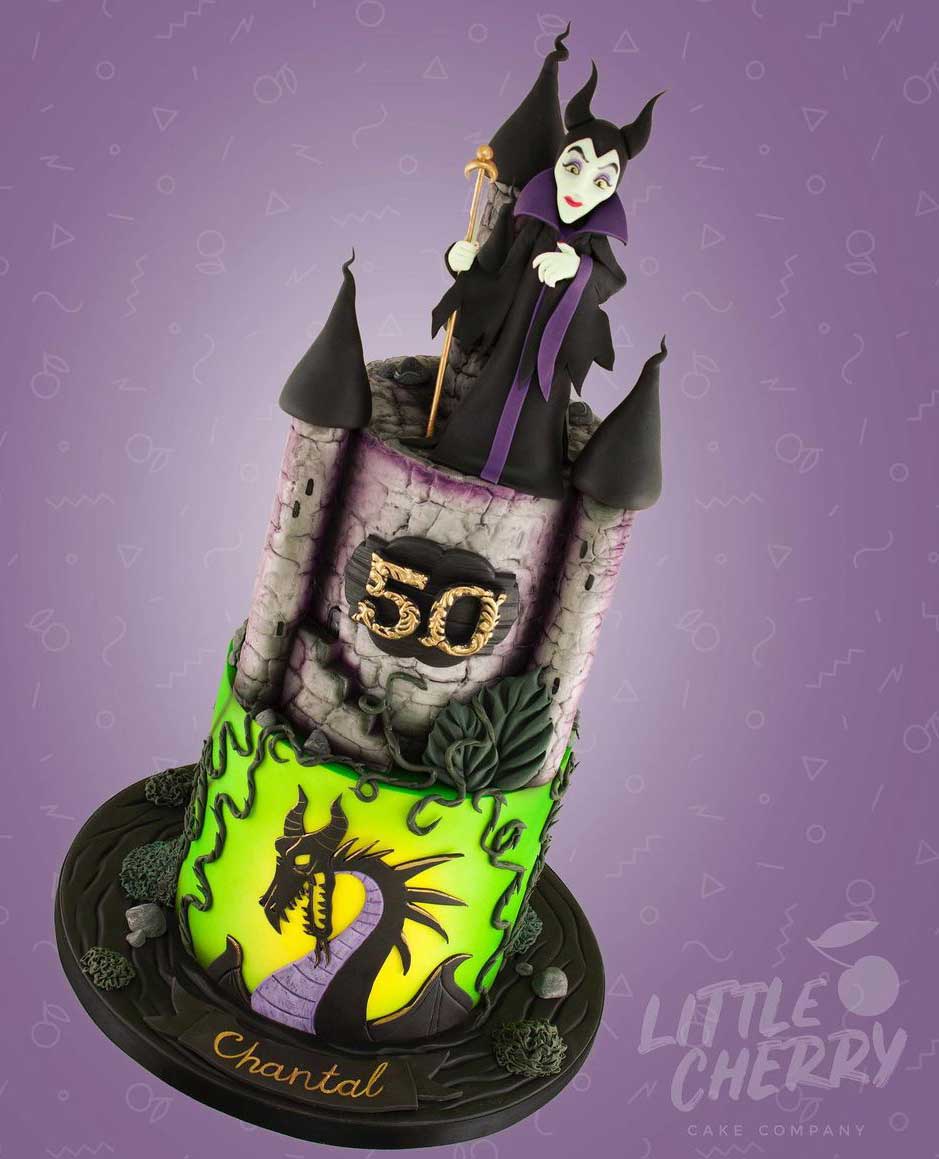 The black cake board with woodgrain blends nicely with the black vines around the dragon and the black trim on the castle and Maleficent's robe.
You may also enjoy these Maleficent cakes and Maleficent cookies:
Awesome Hand-painted Maleficent cake