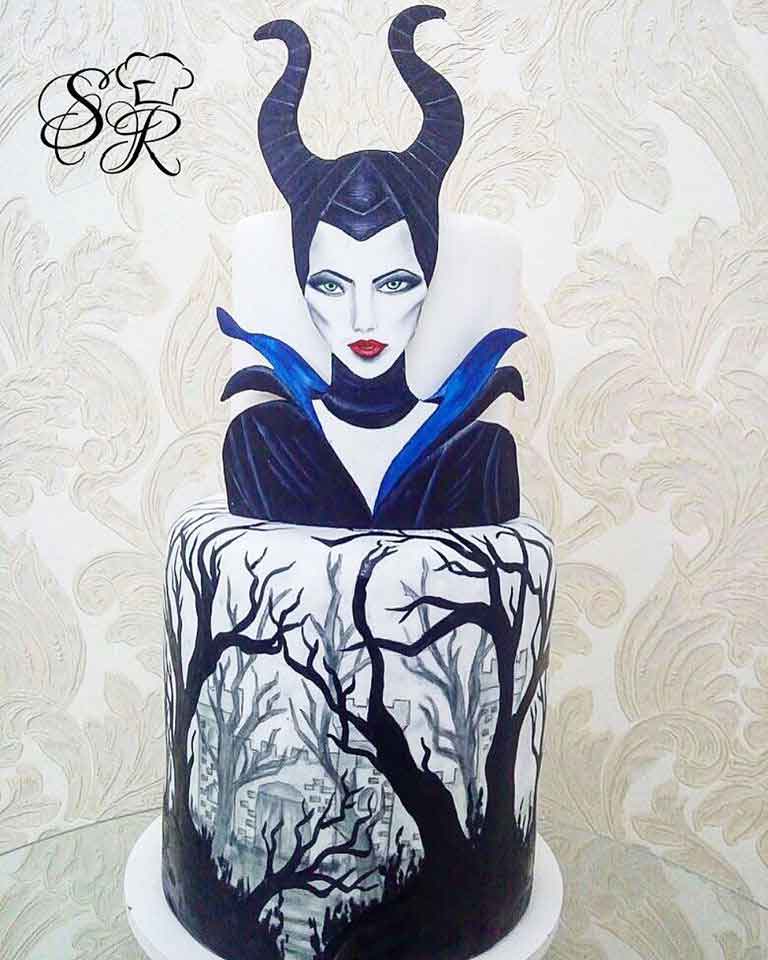 Maleficent Cake
This Splendid hand-painted Maleficent cake is two tiers.
This wonderful cake was made by Silvana Ribeiro Cake Designer.
Firstly, the bottom tier is a scene with large thorns grown up around the castle. I like the way the painting is layered.
The castle wall is in the background the furthest away and is painted gray. Finally the outer layer of thorns is painted black to show that it is the closest.
Next, the top tier is offset toward the back. Up against it rests a portrait of Maleficent painted onto a piece of fondant.