Iron Man Cake Topper
This terrific fondant Iron Man Cake topper would be a terrific addition to any Iron Man birthday cake. It is a fondant and modeling chocolate version of this Avenger.
This wonderful cake topper was made by Simone Lopez Sugar Artist.
He is dressed in his full red and gold armor. The cake artist also included pictures of the support structure underneath.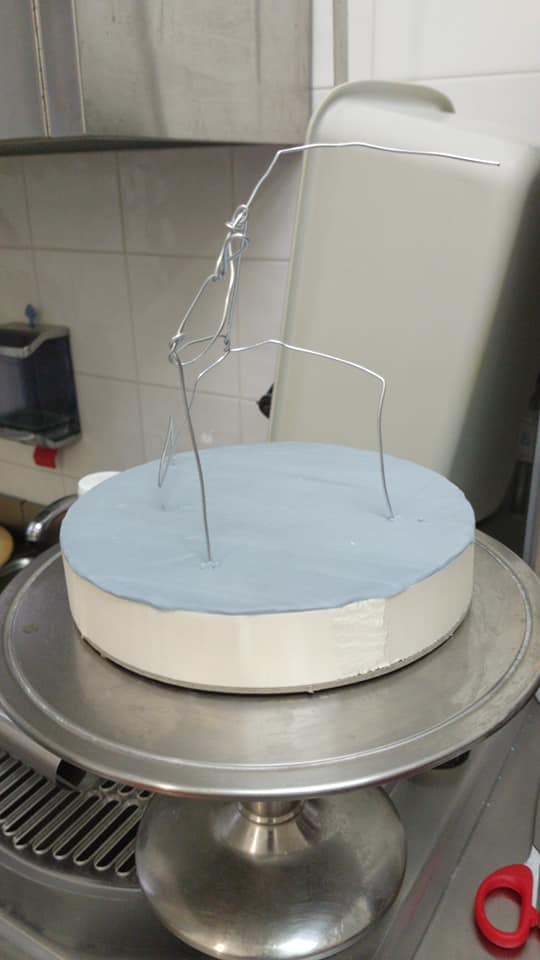 Wire Frame For Iron Man Cake Topper
In order to support the arms and legs, the baker built a wire frame and anchored the wire frame into a styrofoam base. The base and the figure can be placed on top of a birthday cake.
It looks like the wire frame was covered in modeling chocolate. This will be a base for the red and gold pieces of armor that make up his Iron Man suit.
Here's the finished fondant Iron Man cake topper. I like the detail where you can see pieces of armor that make up the suit.
Now, just the bottom surface needs to be painted and the sides covered with fondant.
This looks just like a toy figure.
Also, take a look at these marvelous Iron Man Cakes and Cookies