Simba Lion King Cake
This Splendid Simba Lion King Cake is a 3 tier cake with beautiful orange and yellows hues of sunset.
This wonderful cake was made by Silvana Ribeiro Cake Designer.
I like the choice of color on this cake and the sunset theme on each tier.
The top tier is painted a brownish-orange to blend wit the sunset colors on the other tiers. It has Rafiki's drawing of Simba painted on the side. This is another way to represent him on the cake.
The bottom tier shows silhouettes of Rafiki and other animals from Disney's The Lion king marching with the setting sun behind them.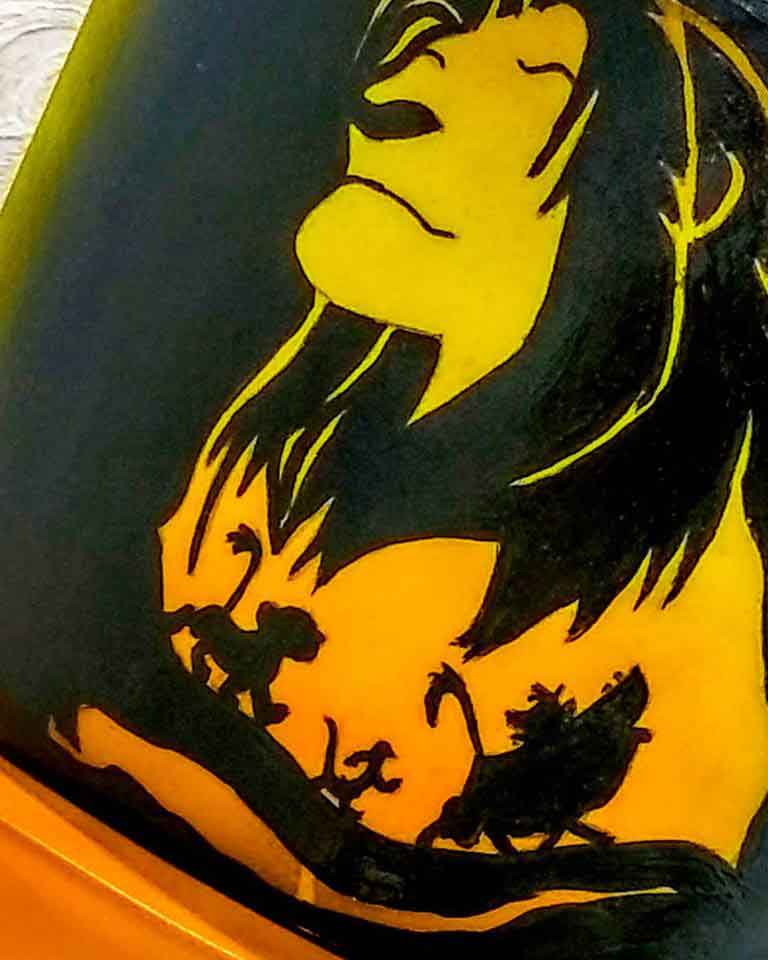 The middle tier makes Simba the focus by making his silhouette the central focal point. In addition, a young Simba and Timon, and Pumbaa are walking over a log at the bottom of the silhouette.
In contrast, the rest of the tier is painted black.
This is a close-up of Simba's silhouette against the sunset on this Simba Lion King Cake.