This marvelous Lion King cake features Simba, Mufasa, Nala, Timon, and Pumbaa.
This wonderful cake was made by Silvana Ribeiro Cake Design.
The cake tiers depict the stages of Simba's life.
The top tier of the cake shows Simba as a cub playing with his father Mufasa.
The middle tier shows him with Timon and Pumbaa.
The bottom tier of the cake shows him back at Pride Rock reunited with Nala.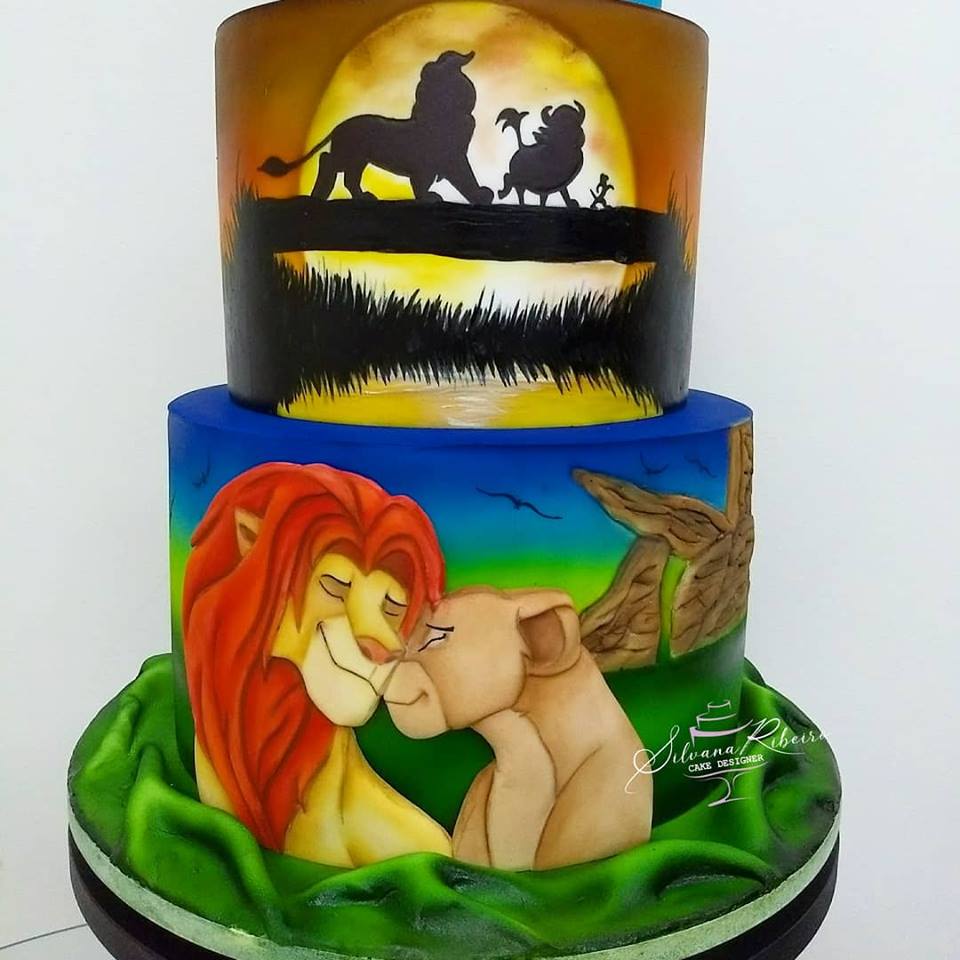 I can just picture Simba, Timon, and Pumbaa sing Hakuna Matata as they walk along the log with the setting sun behind them.
Hakuna Matata!
What a wonderful phrase
Hakuna Matata!
Ain't no passing craze
It means no worries
For the rest of your days
It's our problem-free philosophy
Hakuna Matata!