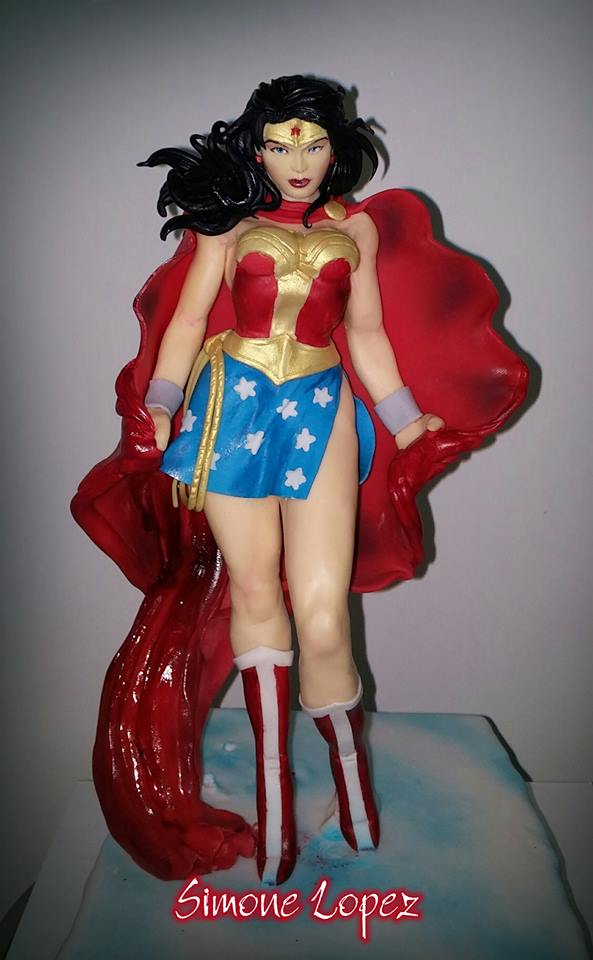 This splendid Wonder Woman cake topper is an edible 3-D figure of Wonder Woman. She is wearing red and white boots, a red cape, and a dress with a blue skirt with white stars and a red and gold top.
She is wearing a gold tiara with a red star in the middle.
Her black hair is blowing in the wind.
This wonderful cake topper was made by Simone Lopez.
The cake itself is white with blue highlights to represent the sky with clouds.