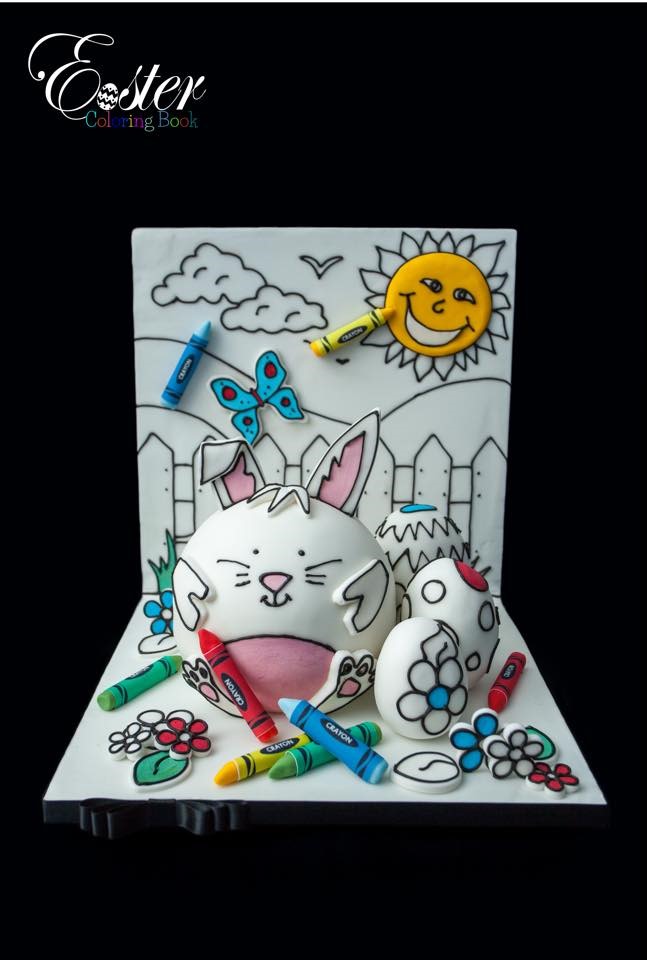 The Hobby Baker made this cute Easter Cake as part of the Easter Coloring Book Cake Collaboration, a collaboration featuring both religious and secular Easter coloring book themed cakes by 23 designers from all over the world. The Easter Coloring Book Cake Collaboration can be found on the web and on Facebook. I'll be featuring a bunch of these amazing cakes this weekend.
I love how this cake looks like a coloring book. It looks like a white and black coloring book page that has been partly colored in. They are even crayons scattered around.
This Easter Bunny is adorable. He is a round ball with patches of pink fur. His whiskers, the tuft of fur on top of his head, and his smile make him look too cute!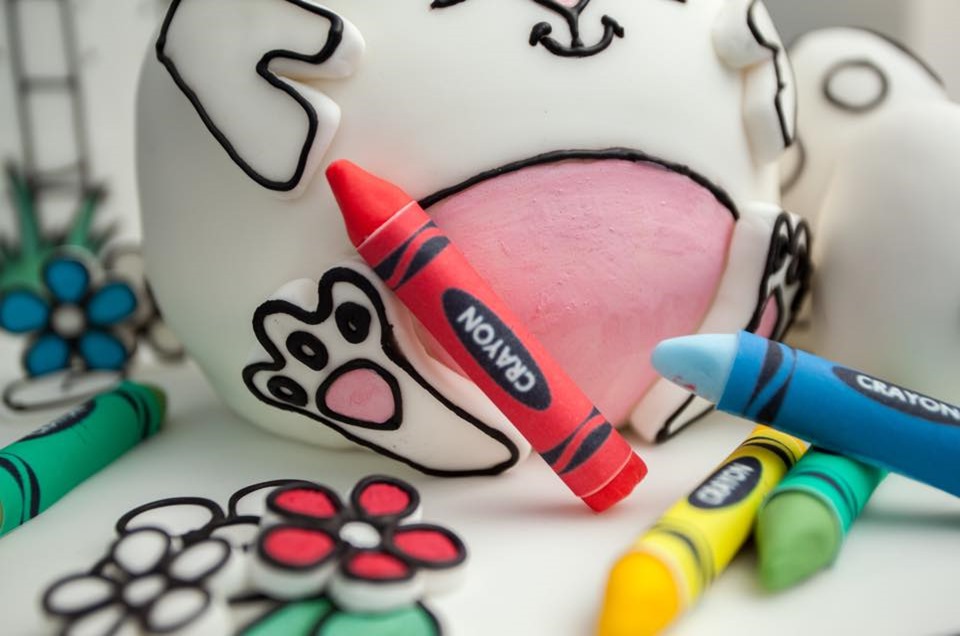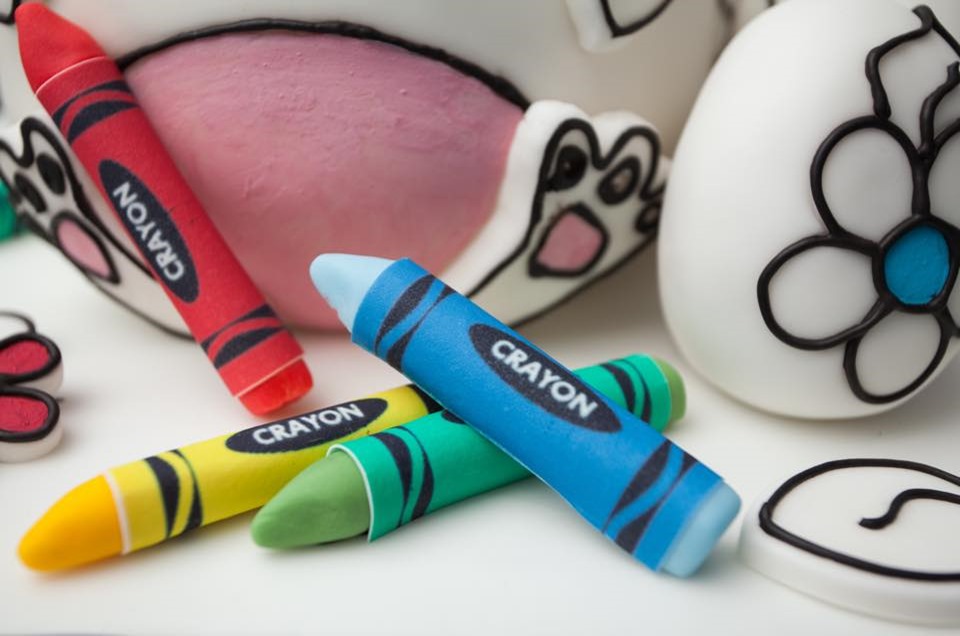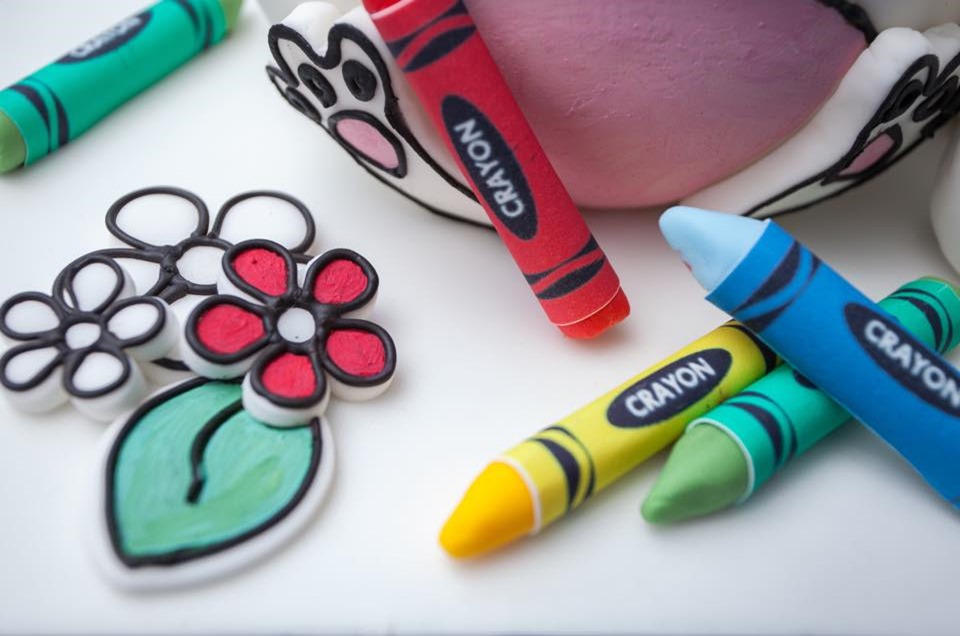 You can't have a coloring book without crayons. The crayons are wonderful. I love the fact that the crayons are red, yellow, green, and blue, the four colors that the page is colored in.
Here is the sun being colored in.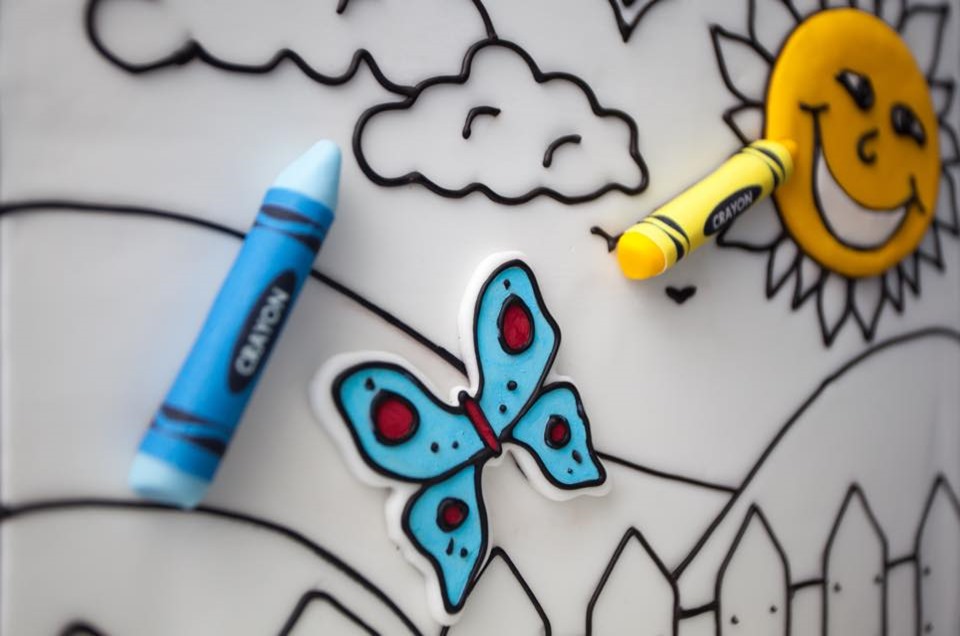 A blue butterfly with red spots
And of course, Easter Eggs!