This wonderful Wizard of Oz Cupcake Tower was created by Natalie Bode in Melbourne, Australia. It is the little touches on this cupcake tower which amaze me. Notice the four cupcake platters are laid out in sequence, so that the Munchkins are first and Oz is last. The yellow trim on the second platter is nice touch. I don't recall seeing any other cupcake tower which each platter was trimmed in a different color.
These are the best Wizard of Oz Cupakes I've ever seen. The attention to detail is amazing. The figures are wonderful and each character has a different base.
Dorothy and Toto on the Yellow Brick Road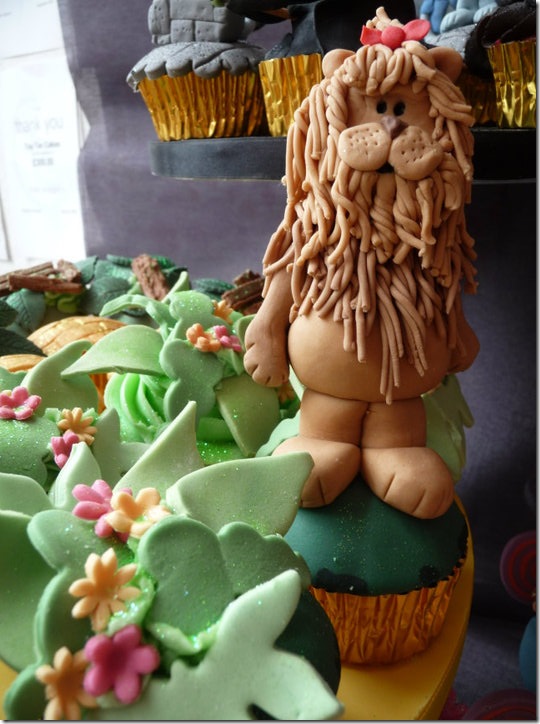 The Cowardly Lion is so cute.
These Flying Monkey Cupcakes are adorable.