This Terrific Jack Pumpkinhead Watch Cookie was made by Dany's Cakes.
This Marvelous Wizard of Oz cookie was made for the cookie Con Sugar Show. All of its moveable parts were made using gum paste and the base was a cookie. It has piped and hand painted details. There is a SugarVeil strap to hold everything together.
The innermost part has Jack Pumpkinhead sitting on the ground surrounded by orange pumpkins and watch gears to represent vines.
Jack Pumpkinhead is a character from L. Frank Baum's second Oz book called The Marvelous Land of Oz. Jack also appears in the Walt Disney movie Return to Oz. Jack was built by Princess Ozma to scare the witch Mombi. Mombi was scared, but then got angry so she decided to test a Powder of Life that she had just bought from some magician. The Powder of Life brought Jack Pumpkinhead to life.
A interesting piece of trivia that I found out was that Jack Skeleton from Disney's Nightmare Before Christmas was inspired by Jack Pumpkinhead.
The inner cover for this Wizard Of Oz cookie is a silver Jack-O-Lantern.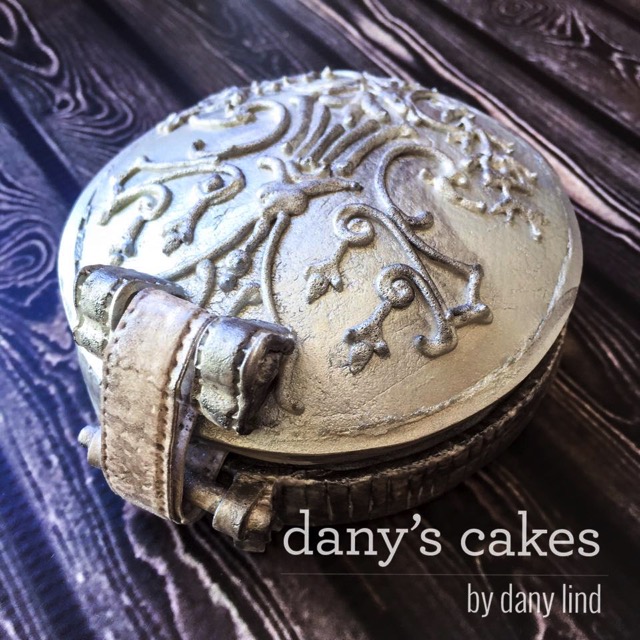 The outer cover for this Jack Pumpkinhead Pocket Sculpture Cookie is silver with silver filagree. Here's a good view of the SugarVeil strap that holds the individual pieces together.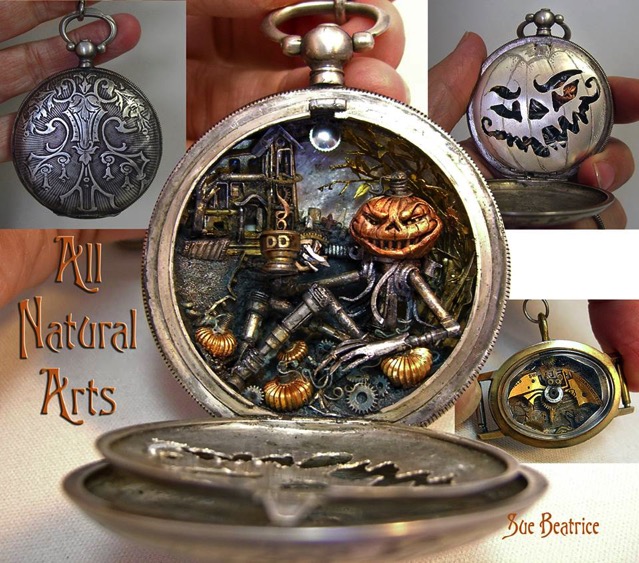 The Jack Pumpkinhead Watch cookie above was based on this marvelous metal pocket watch sculpture made by Sue Beatrice of All Natural Arts.