This marvelous Stormtrooper Spider-Man Costume cake features a white dog dressed in a Spider-man costume with a stormtrooper helmet.
There are LEGO figures and other toys on the cake board in front of the cake.
This wonderful cake was made by Caroline Nagorcka-Sculptress of Cakes.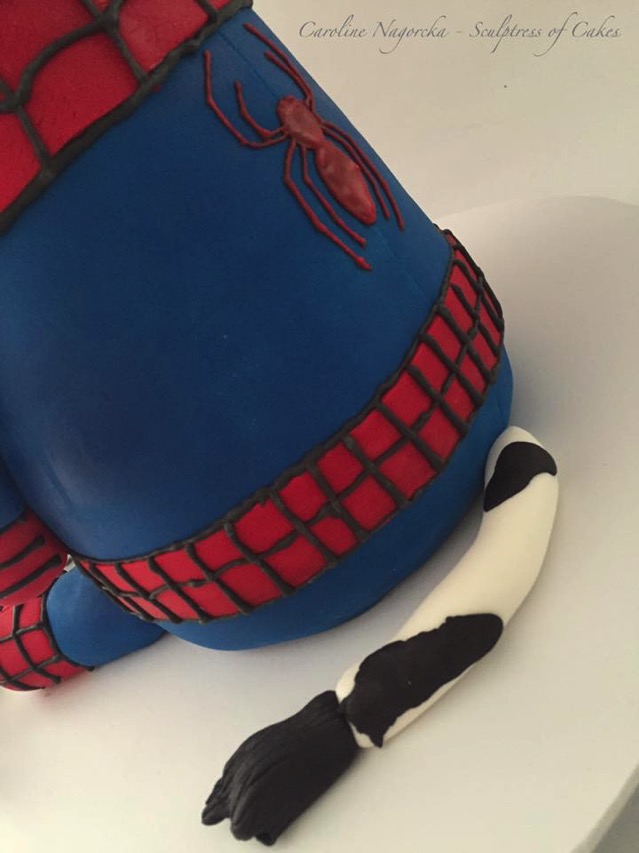 There is a red spider on the back of the costume. The dog's tail is sticking out of the costume.
You may enjoy these Halloween cakes and cookies.