These Marvelous Charlie Brown and The Great Pumpkin Carving were made by StoneyKins. These Pumpkin carvings feature Linus, Charlie Brown, and Snoopy.
In the pumpkin above, Linus is eagerly awaiting a visit from The Great Pumpkin.
These were made using a foam pumpkin and each come with a plug-in light and switch.
Charlie Brown and Snoopy Pumpkin Carving
Snoopy pretending to be fighting the Red Baron. Notice the holes in his dog house.
A silhouette of Snoopy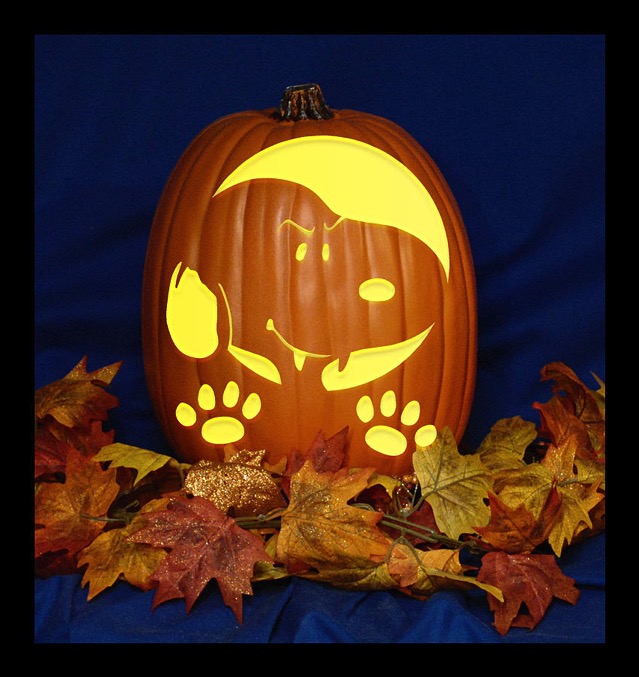 Snoopy is pretending to be a Vampire this Halloween season.
For more terrific treats, check out Charlie Brown Halloween Cakes, Cookies, and Pumpkins.
To see Charlie Brown treats for every season, check out Snoopy and Charlie Brown.