These cute Snoopy Cake and Charlie Brown Halloween Cookies were made by Sugar Ranch Cookies & Cakes. This Halloween Cake features Snoopy's head sticking out of a Jack O'Lantern. He has the top of the pumpkin on his head. Around the cake are cookies that look like footballs, fall leaves, and pumpkins.
I love the cookie with Snoopy scaring Charlie Brown. I really like how the pumpkin in the cookie is the same pumpkin as the cake.
Here are close-ups of these wonderful cookies.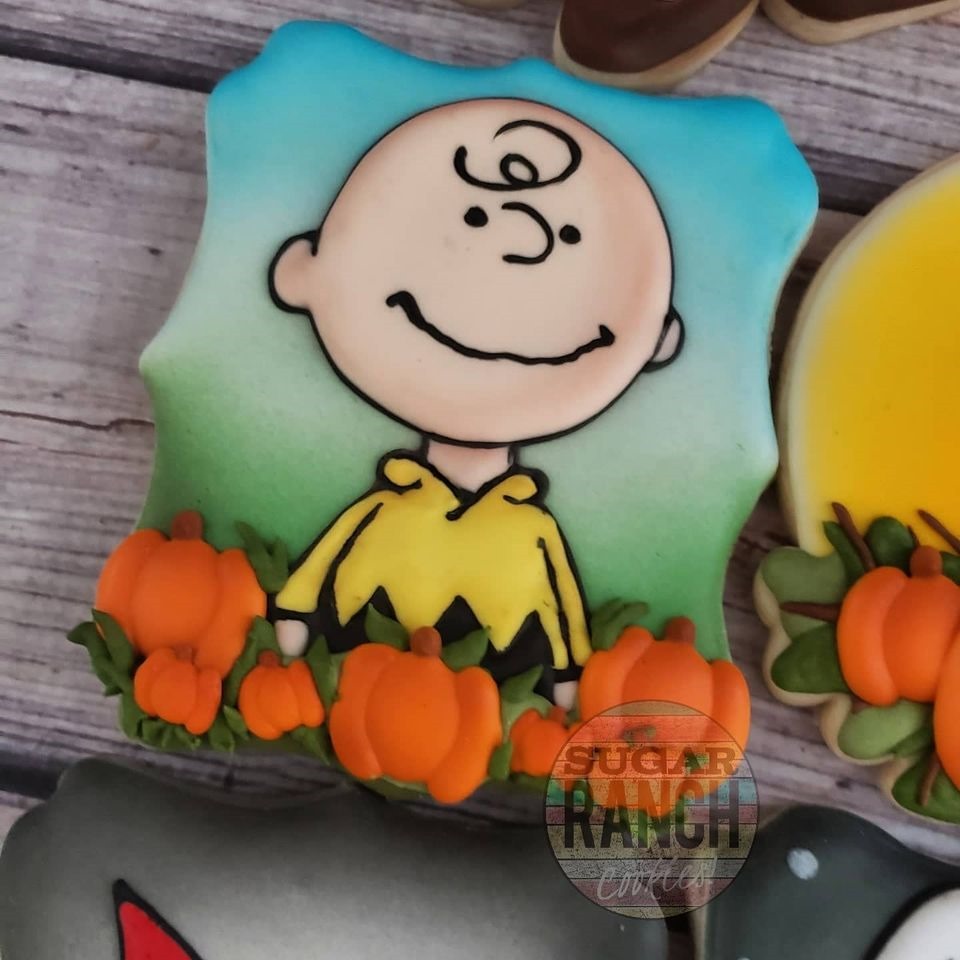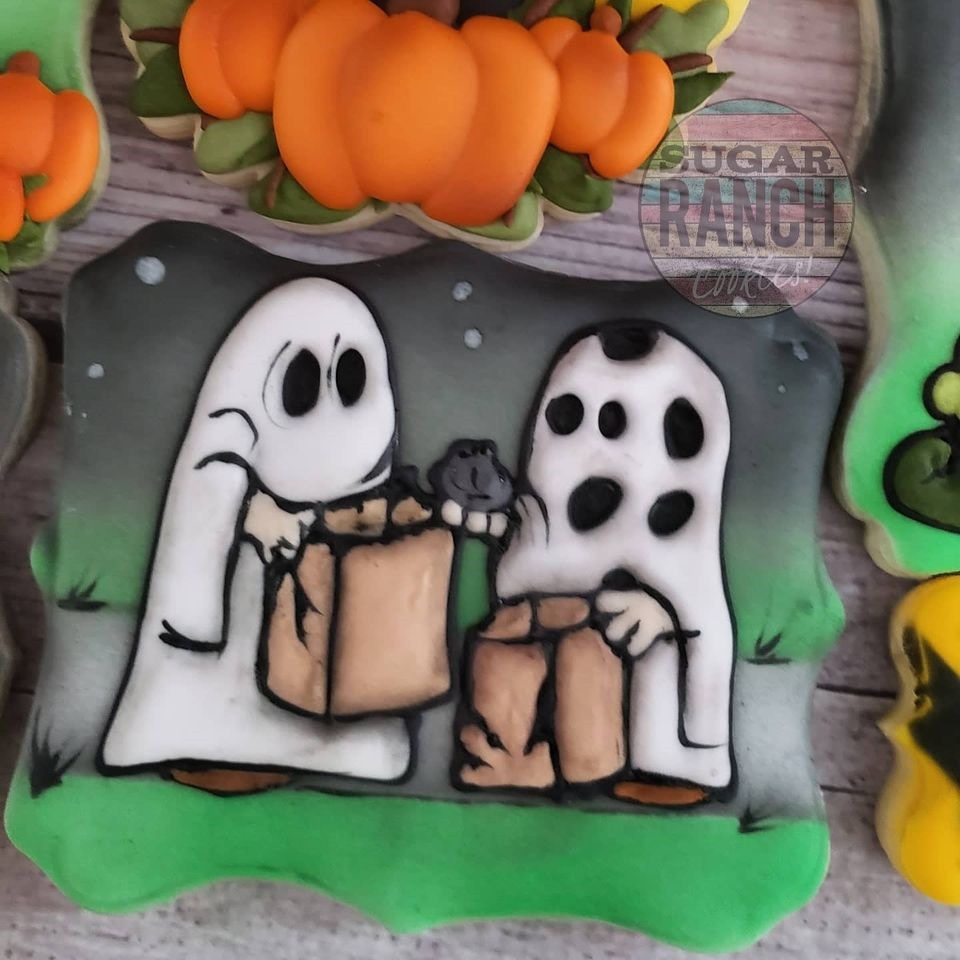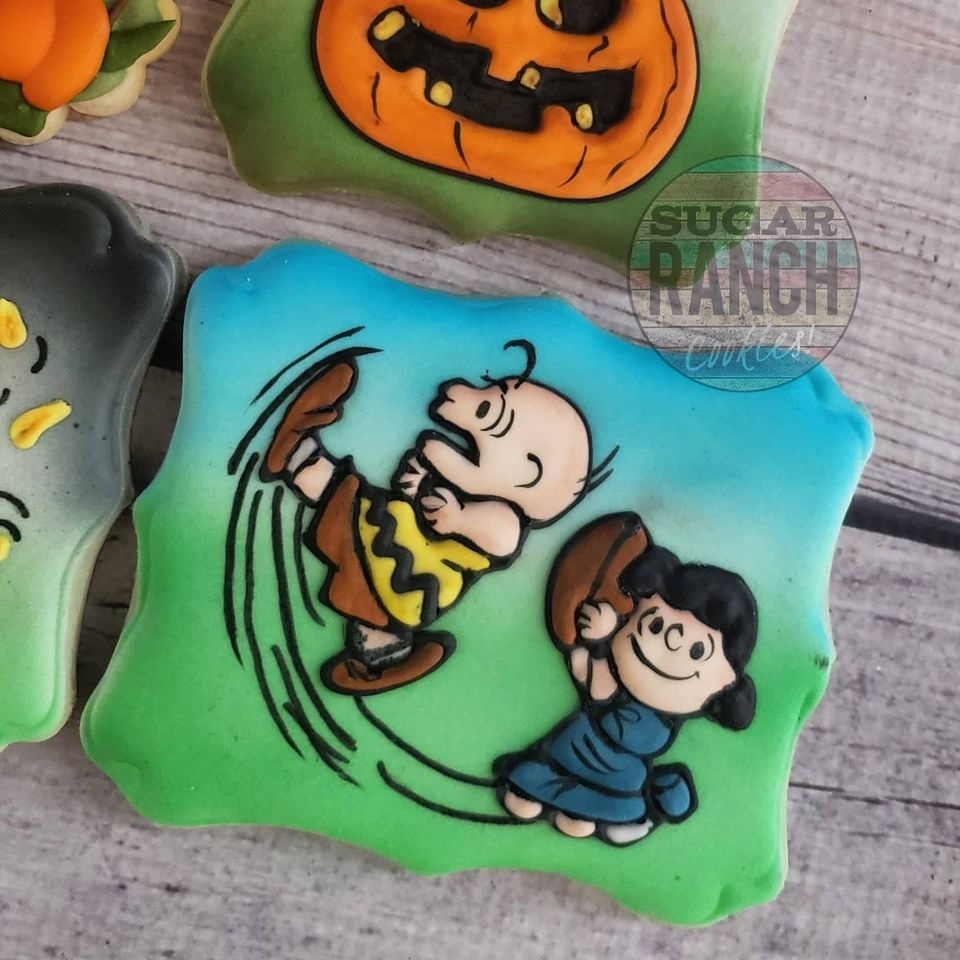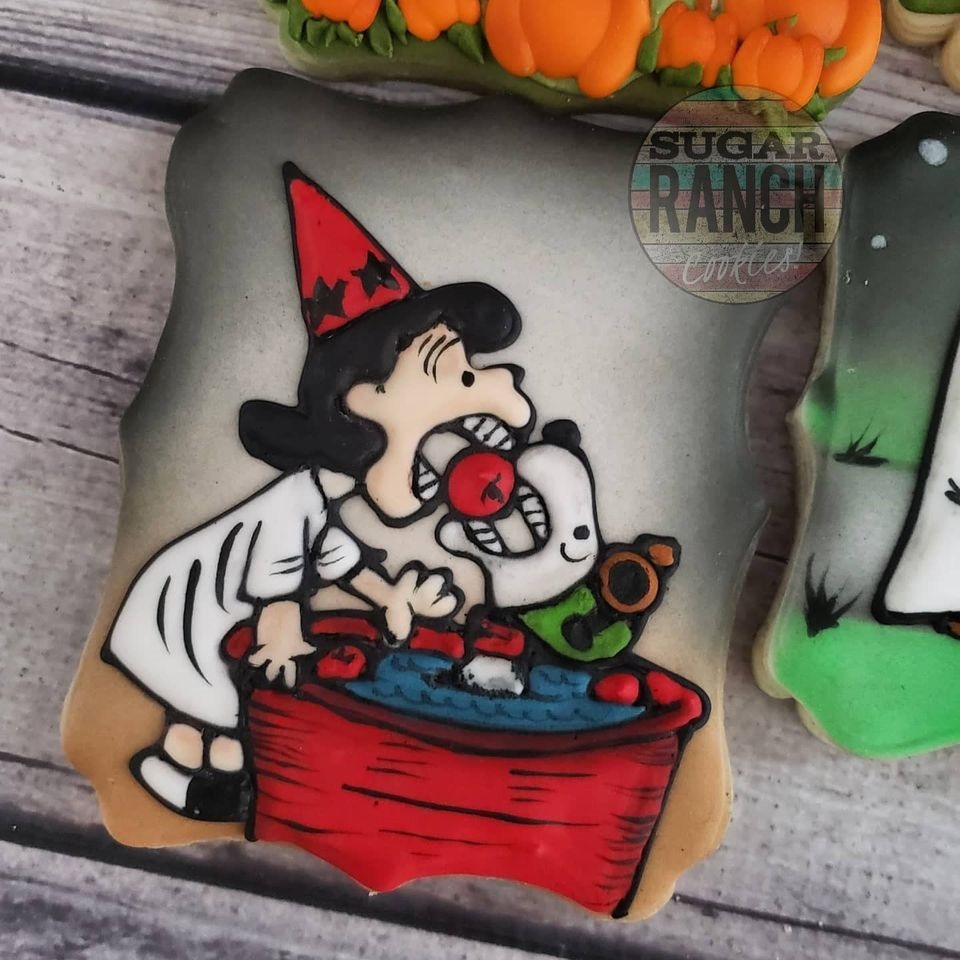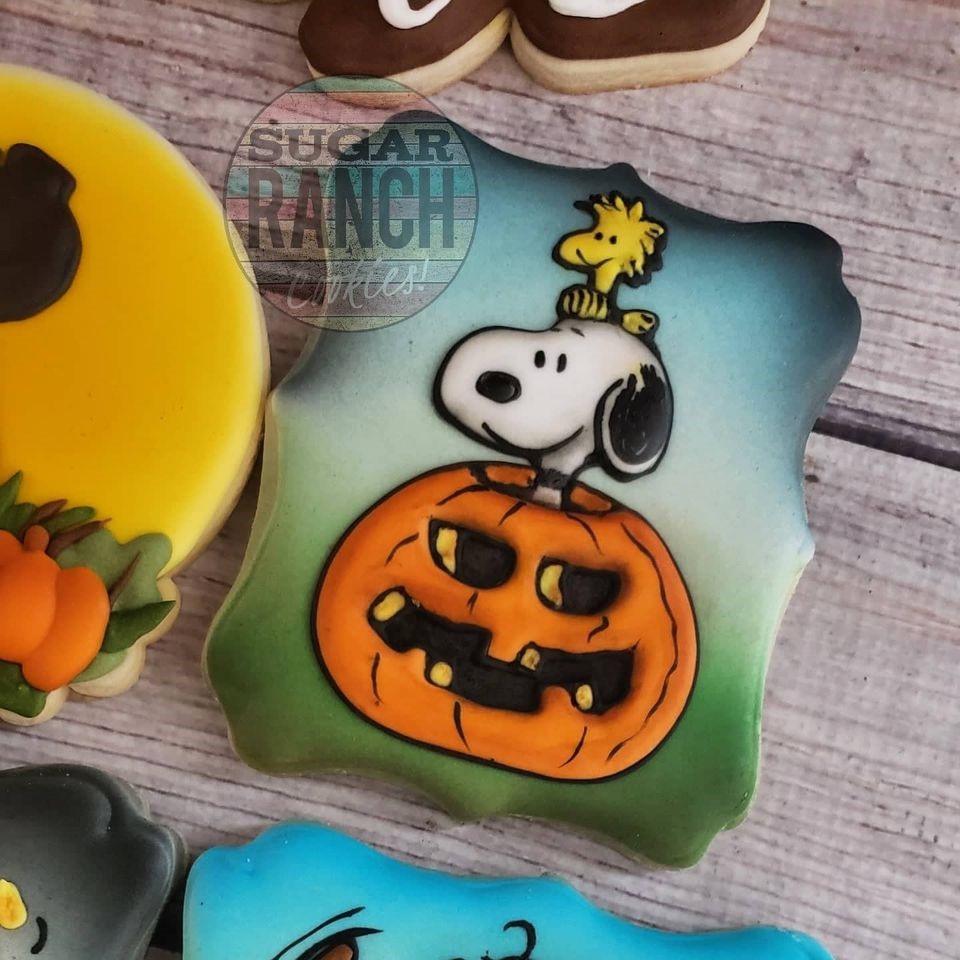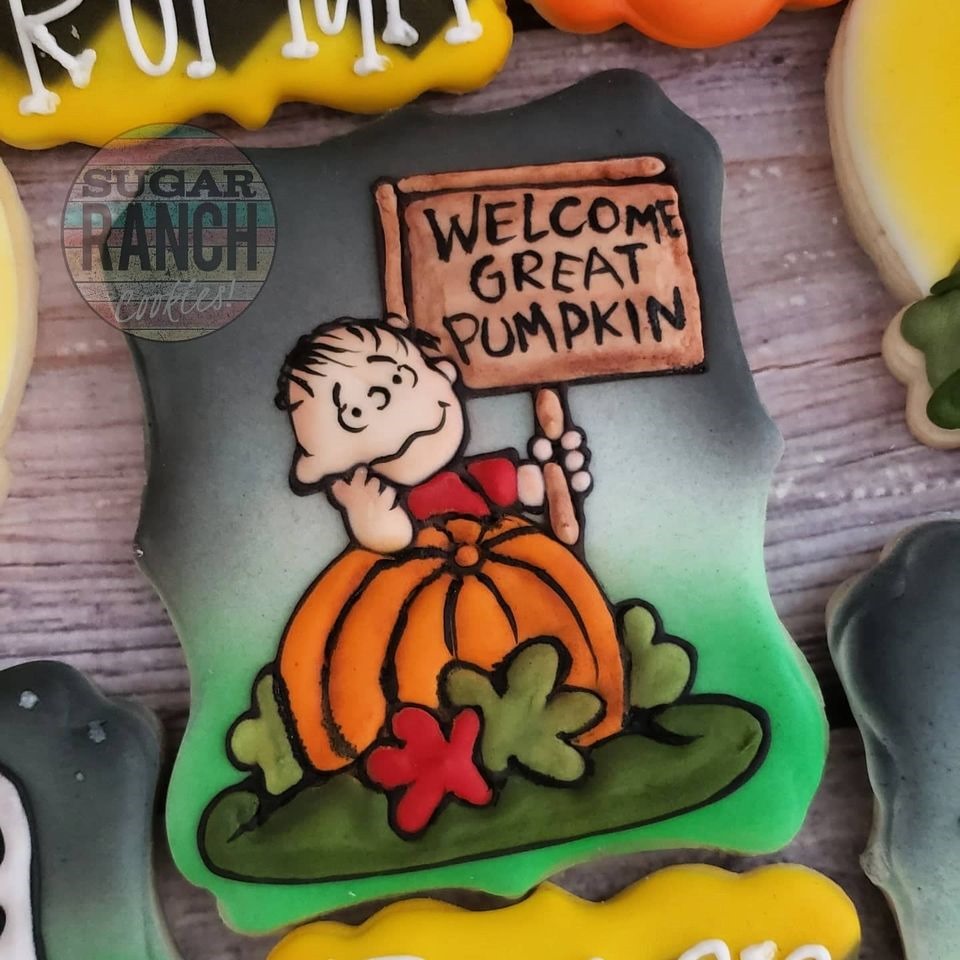 For more terrific treats, check out Charlie Brown Halloween Cakes, Cookies, and Pumpkins.
To see Charlie Brown treats for every season, check out Snoopy and Charlie Brown.