It's The Great Pumpkin, Charlie Brown is my favorite Halloween special, so cookies like these always bring a smile to my face. These wonderful Charlie Brown Halloween Cookies were made by Carol Tarantino.
These cookies feature Snoopy's silhouette in the pumpkin patch, Charlie Brown declaring "I got a rock", Woodstock dressed as a witch and riding a broom, Linus holding up a Welcome Great Pumpkin sign, Lucy trick or treating, Charlie Brown in the pumpkin patch, and Lucy and Snoopy bobbing for apples.
Here are more pictures of these wonderful cookies: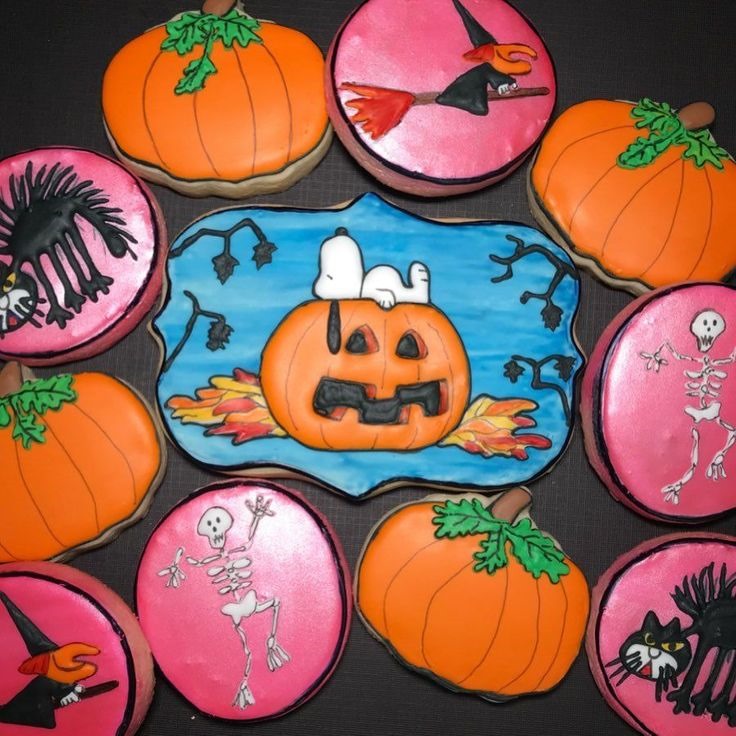 For more terrific treats, check out Charlie Brown Halloween Cakes, Cookies, and Pumpkins.
To see Charlie Brown treats for every season, check out Snoopy and Charlie Brown.