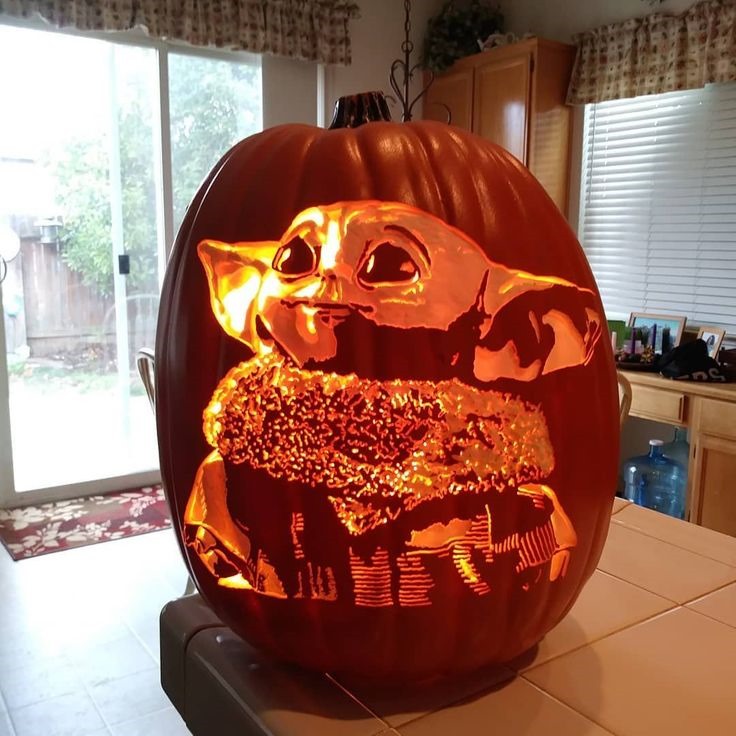 Wow! Alex Wer, aka The Pumpkin Geek, creates stunning carvings. Here is his Baby Yoda Pumpkin. I can't decide which is more amazing all of the texture on the clothing or the light shining on The Child's face. This is an absolutely astonishing carving.
For more pumpkin carvings featuring The Child, check out these adorable Baby Yoda Pumpkins.
Looking for something sweeter? Enjoy these amazing Yoda and Baby Yoda Cakes and Cookies you will.