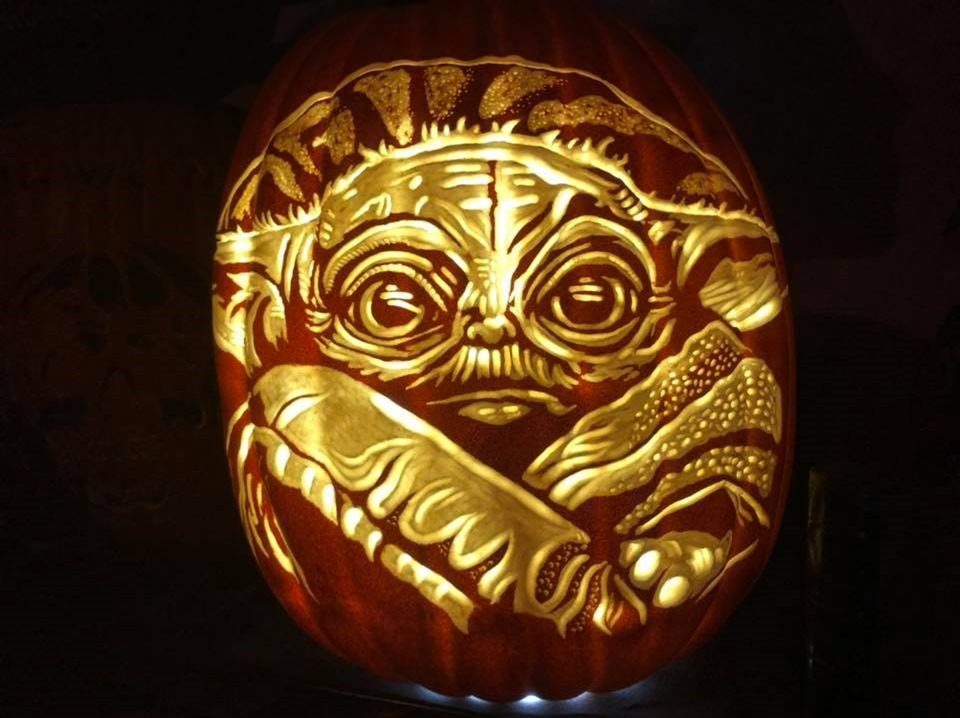 This is the fourth Baby Yoda Pumpkin Carving I've written up this year and the amazing thing is that each carving has been completely different. This wonderful version of The Child was carved by Ian Fetterman. As with every one of Ian's pumpkins, the detail is absolutely stunning. The thing which makes this carving so terrific is the way Ian is able to give different texture to things. Just by looking, you see that the clothes are made from more than one material, plus Baby Yoda's skin and eyes both have a different texture.
For more pumpkin carvings featuring The Child, check out these adorable Baby Yoda Pumpkins.
Looking for something sweeter? Enjoy these amazing Yoda and Baby Yoda Cakes and Cookies you will.