These adorable Charlie Brown Halloween 1st Birthday Cookies were made by Sugarmoon Cookies. These cookies do a wonderful job of mixing a 1st birthday with the Halloween classic – It's The Great Pumpkin, Charlie Brown.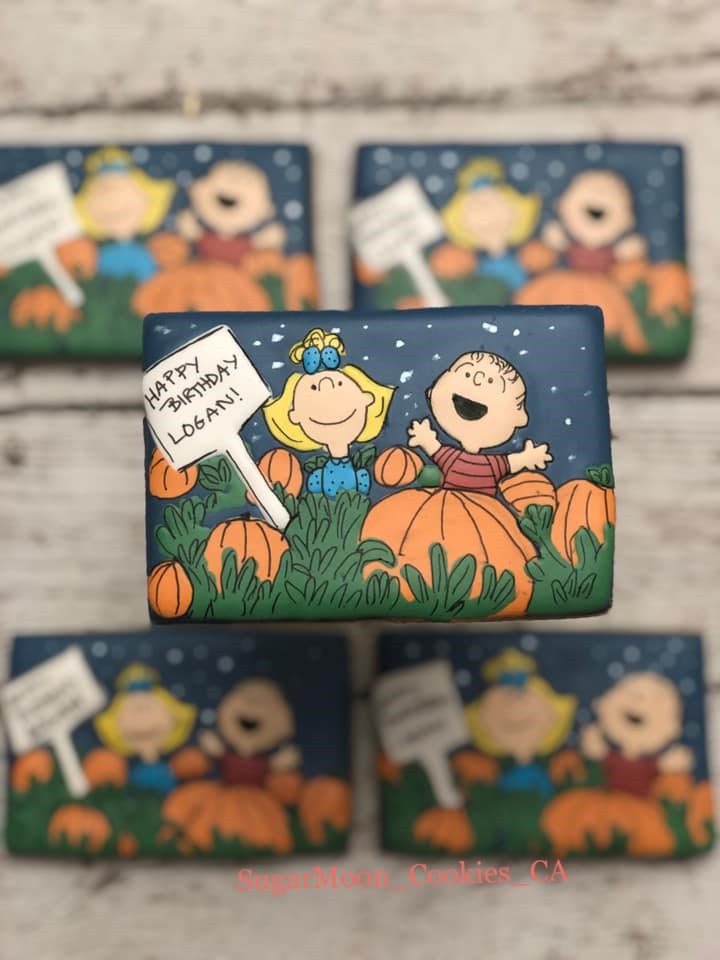 Here are Sally and her sweet babboo waiting for the great pumpkin. Notice the sign says "Happy Birthday Logan".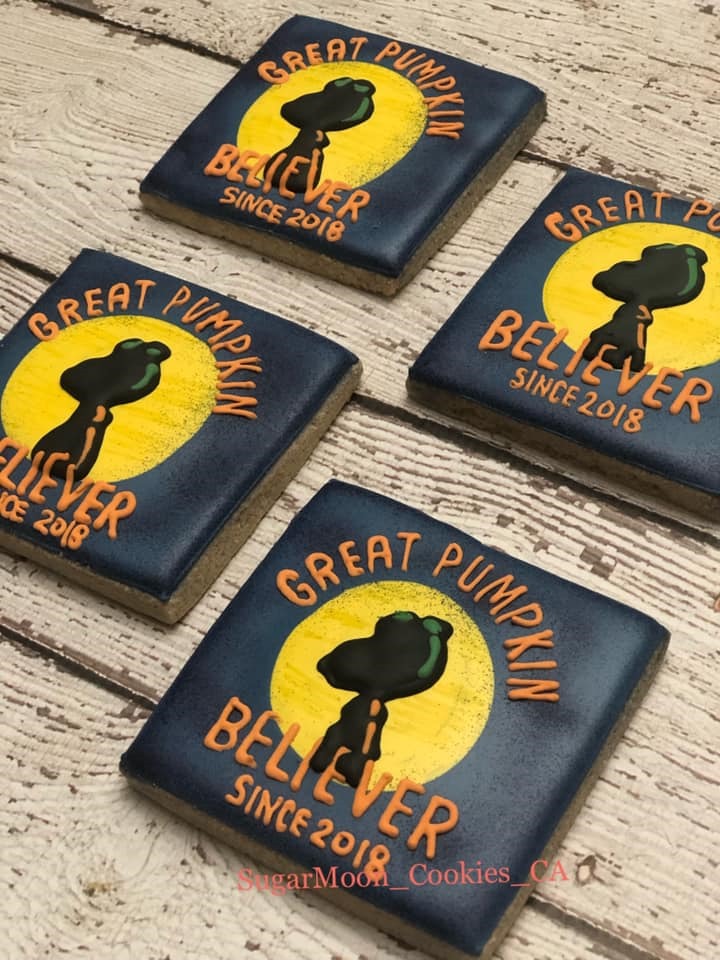 I really like these silhouettes of the World War I flying ace with the phrase "Great Pumpkin Believer Since 2018".
Shannon made matching Snoopy Cookie Pops.
I got a rock!
Charlie Brown's T-Shirt
These 1st Birthday Halloween Cookies are fantastic!
Last, but definitely not least, Shannon made these great Pumpkin cookies with birthday messages on them.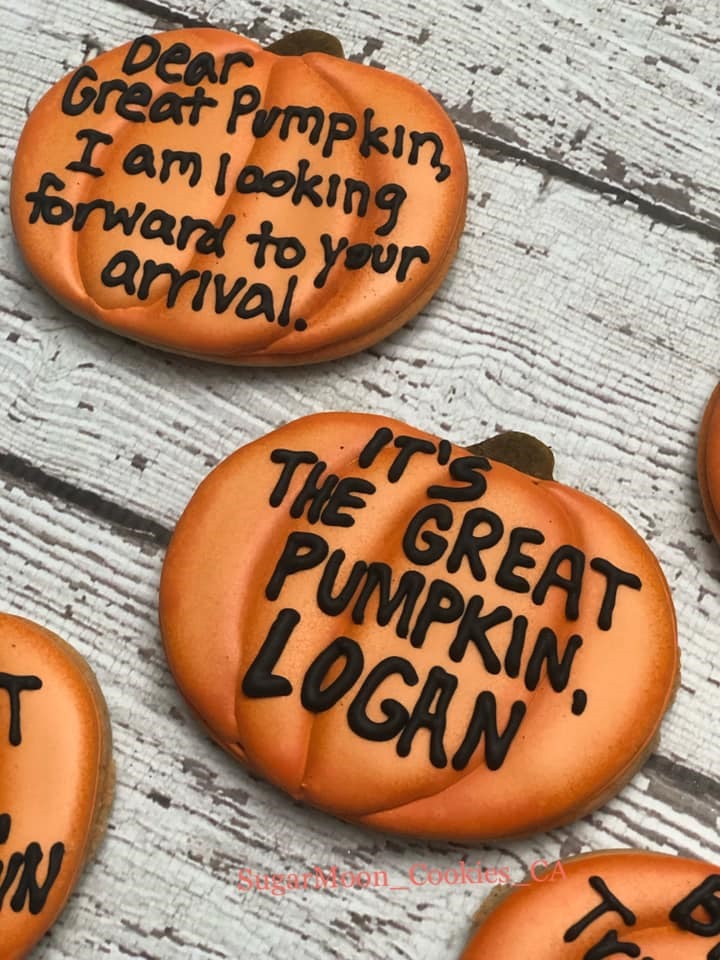 For more terrific treats, check out Charlie Brown Halloween Cakes, Cookies, and Pumpkins.
To see Charlie Brown treats for every season, check out Snoopy and Charlie Brown.