This Fabulous Charlie Brown Halloween Party Cake was made by Mitchies Munchies. This cake features Pig-Pen dressed as a ghost. He is getting ready to bob for apples at the party. There are paper jack-o-lanterns hanging from the ceiling.
This cake is part of The Sugar Peanuts Gang, a cake Collaboration to celebrate the 65th Anniversary of Charles Schulz's Peanuts comic strip.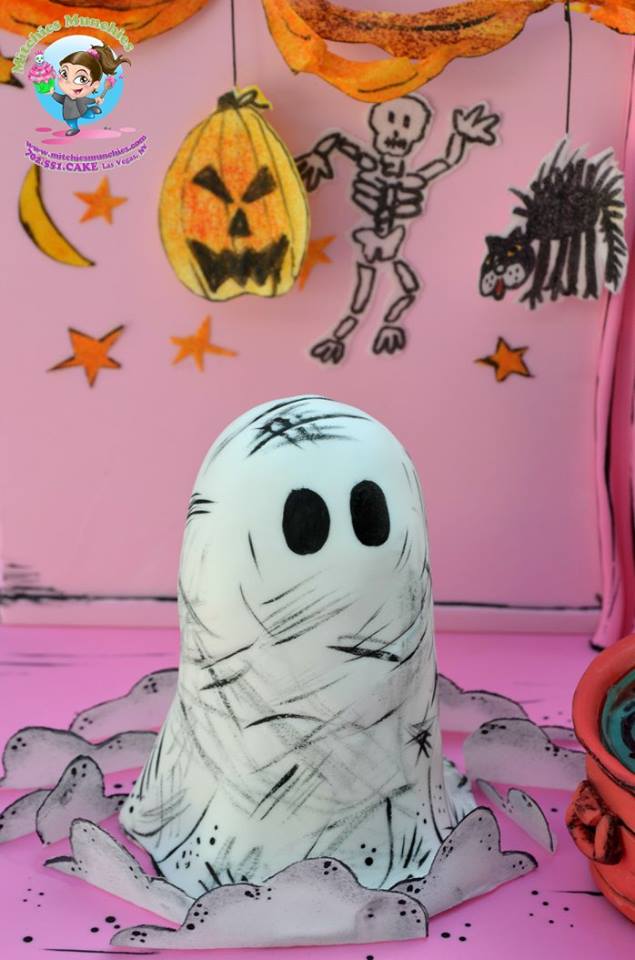 Pig-Pen in his ghost costume with clouds of dust surrounding him.
Bobbing for apples
For more terrific treats, check out Charlie Brown Halloween Cakes, Cookies, and Pumpkins.
To see Charlie Brown treats for every season, check out Snoopy and Charlie Brown.