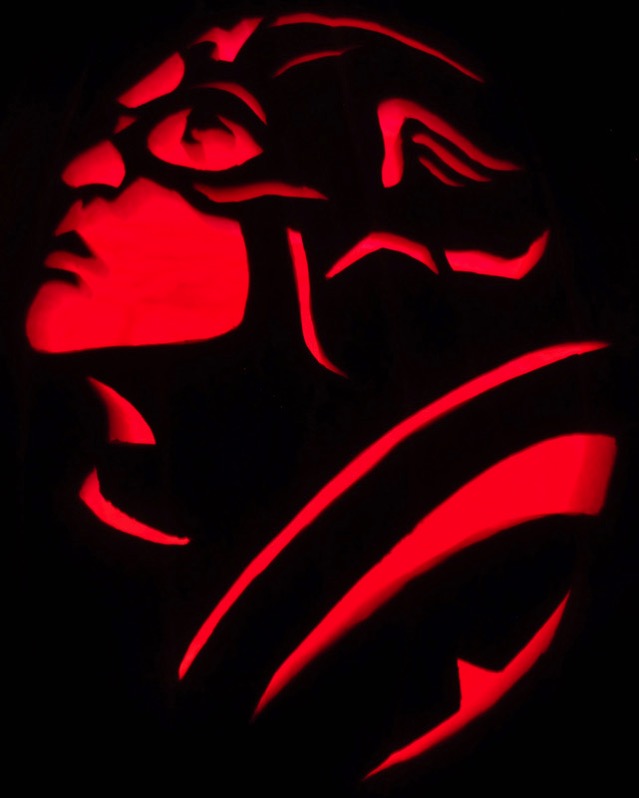 This Splendid Captain America Pumpkin Carving was made by Fantasy Pumpkins.
Captain America is holding his shield. If you look closely, you can see the letter 'A' and the wing on the helmet of this First Avenger.
Looking for more pumpkin carving ideas check out these wonderful Pumpkins.
In addition check out these amazing Captain America Cakes and Cookies.