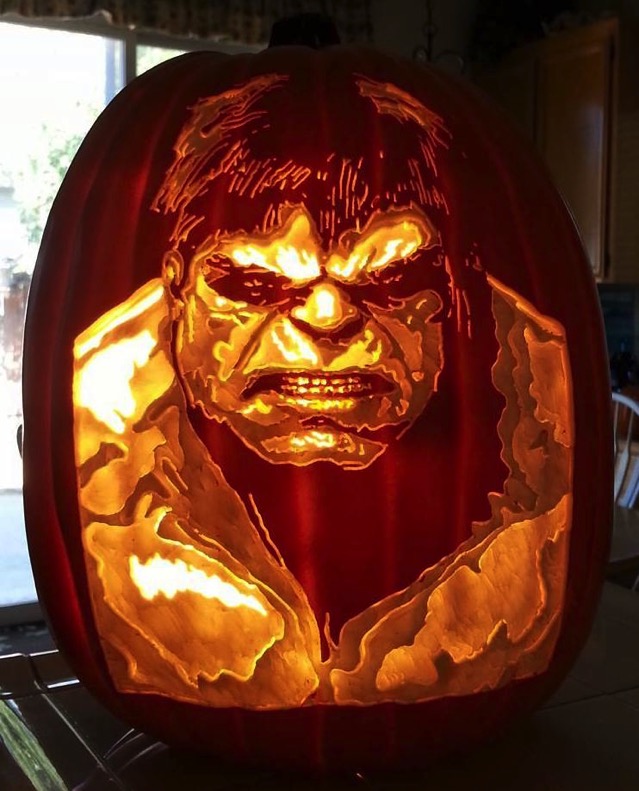 This marvelous Hulk pumpkin carving features Hulk's face and his shoulders. It looks like Hulk is getting ready to smash.
This wonderful Pumpkin Carving was made by Alex Wer – The Pumpkin Geek.
Take a look at these marvelous The Incredible Hulk Cakes & Cookies
Looking for more pumpkin carving ideas check out these wonderful Pumpkins.