SpongeBob SquarePants was probably the most popular television show while my daughter was growing up. She used to love to watch SpongeBob SquarePants marathons at her Grandmother's house while eating bowls of peanut butter. These truffles are a great tribute to SpongeBob. I love the variety of characters and the great workmanship that went into each truffle to make a special figure to top everyone of them; with all the characters ranging form Patrick to Gary to Plankton and of course SpongeBob. She even has jellyfish on a couple of them. These amazing truffles were made by Ana Fuji
Here's a nice close-up of Gary.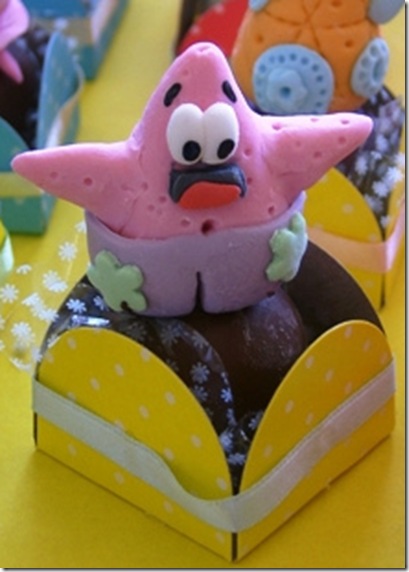 Here's a close-up of Patrick.
Here's more SpongeBob truffles.