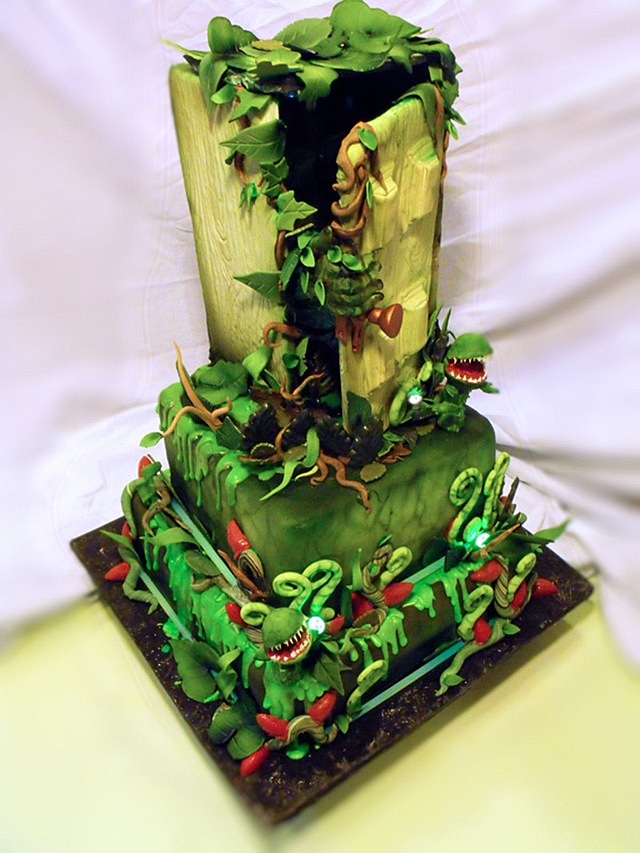 This amazing Goosebumps Cake was made by Cake Rhapsody. The cake is based on the 2nd Goosebumps Book – "Stay Out of the Basement".
The top piece with the door is 4 solid chocolate panels that were poured from homemade molds. The "carnivorous plants" are had carved chocolate. The leaves, thorns, vines, and spooky green hand are all edible. Cake Rhapsody added LED lights and glow sticks and dripped green royal icing down the sides, and airbrushed a veiny vine design and other details. The cake was chocolate and vanilla. The vanilla was tinted green. The cake had ganache and raspberry filling.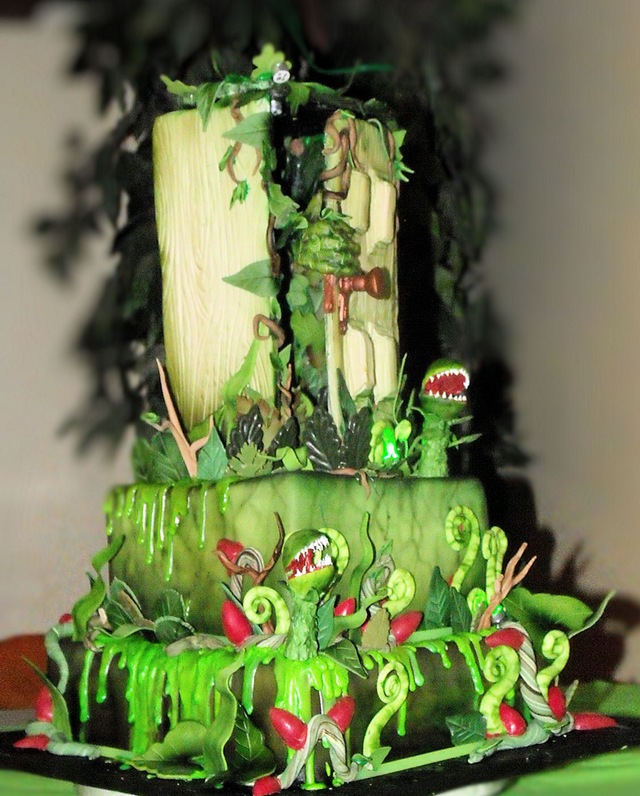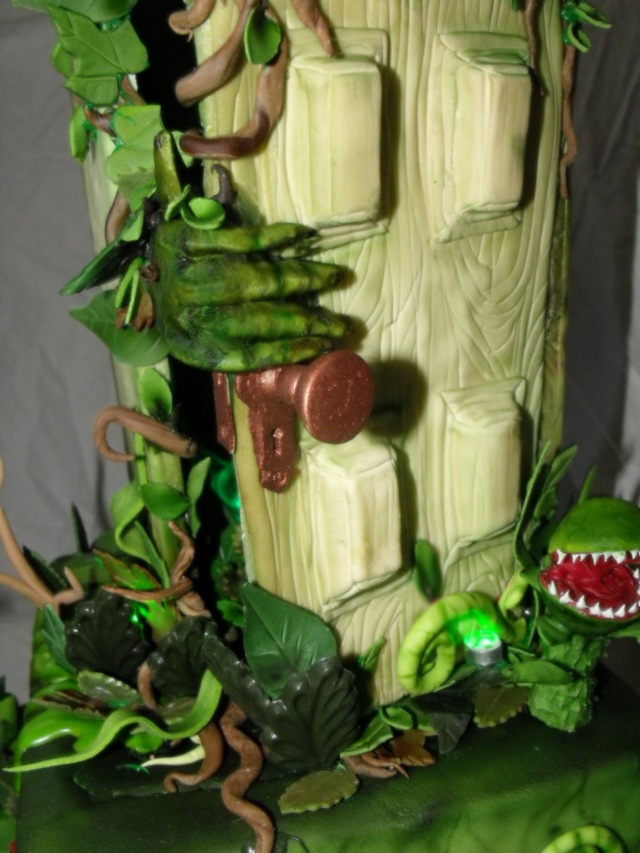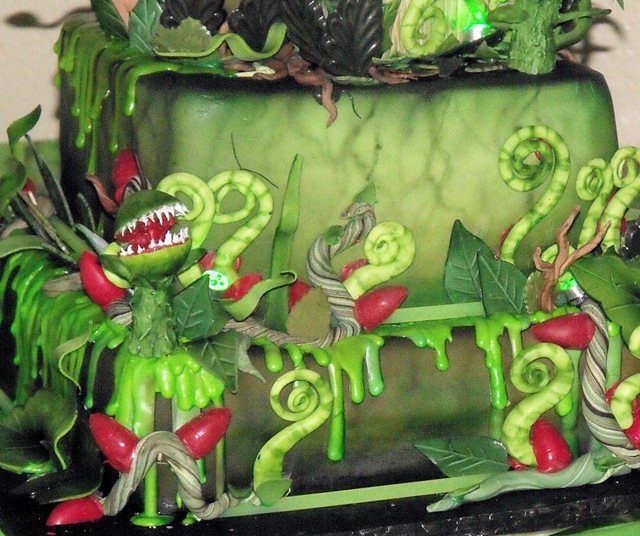 The coolest thing about this cake? It glows in the dark!