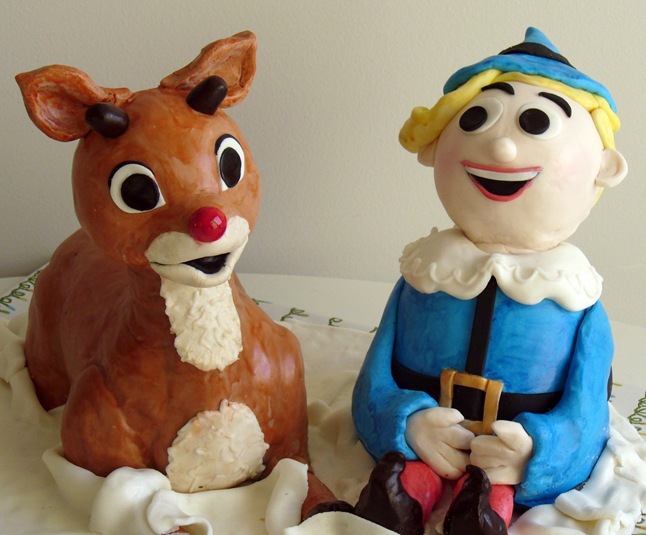 This great Rudolph and Hermey Cake was made by The Wicked Little Cake Company. You can't tell by looking at the pictures, but the figures were about a foot tall each. The attention to detail on Rudolph and Hermey is terrific. I really like how Hermey has four fingers and pointed shoes.
In addition, check out these splendid Rudolph The Red Nosed Reindeer Cakes and Cookies.
Also, check out these wonderful Christmas Cakes and Cookies.